By the Way...
Our 2019-20 Campaign is Underway
Our Community Schools Initiative is Progressing
We Helped Over 150 Families With Our Stuff the Bus School Supply Drive
Over 100 Girls Participated in the Girl Scouts STEAM Camp 
Community Corner: News and Updates from Lebanon County Community-Benefiting Organizations
---
Our 2019-20 Campaign has Officially Kicked Off with a Community Breakfast

On Friday, August 16, approximately 150 community leaders, business representatives, nonprofit organizations, and supporters of United Way gathered to kick off the start of the 2019-20 fundraising season. We officially welcomed Brooke Smith as our new CEO, discussed our goals for the future of our communities, and announced this year's campaign goal of $1.5 million to continue the fight for the education, health, and financial stability of every person in Lebanon County. 
Attendees gathered at Lebanon High School to network over breakfast and meet some of recently funded program partners who are working with United Way to help reach our community's goals, which are to ensure that 90% of third grade children are reading at grade level by the end of the 2025 school year, 100% of youth in our communities are connected to work or school by 2025, 7,000 adults are moved to self-sufficiency by 2025, and 100% of our citizens have access to resources in critical times of need. 
Thank you Henise Tire Service as the event sponsor, WellSpan Health as the premier campaign sponsor, and Penn State Health for their ongoing campaign support. And sincere thank you to everyone who attended the event and shared in our excitement to work together towards a stronger future for Lebanon County!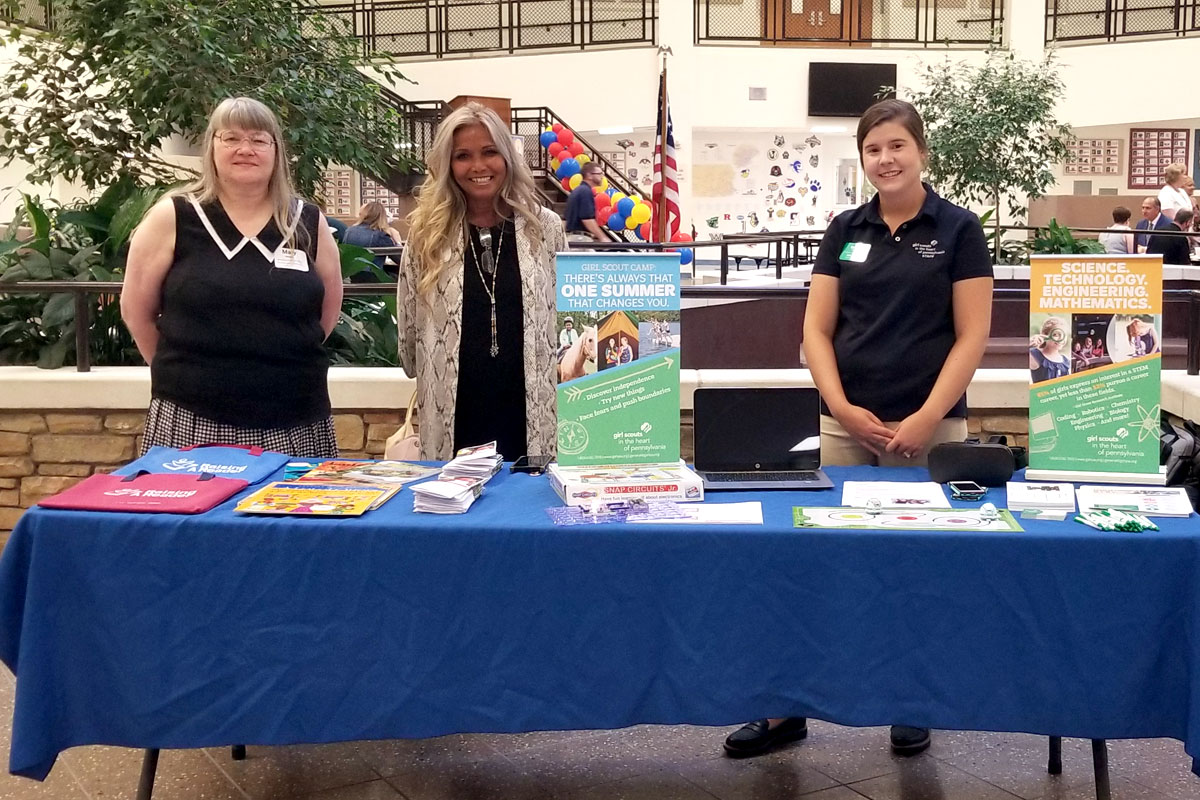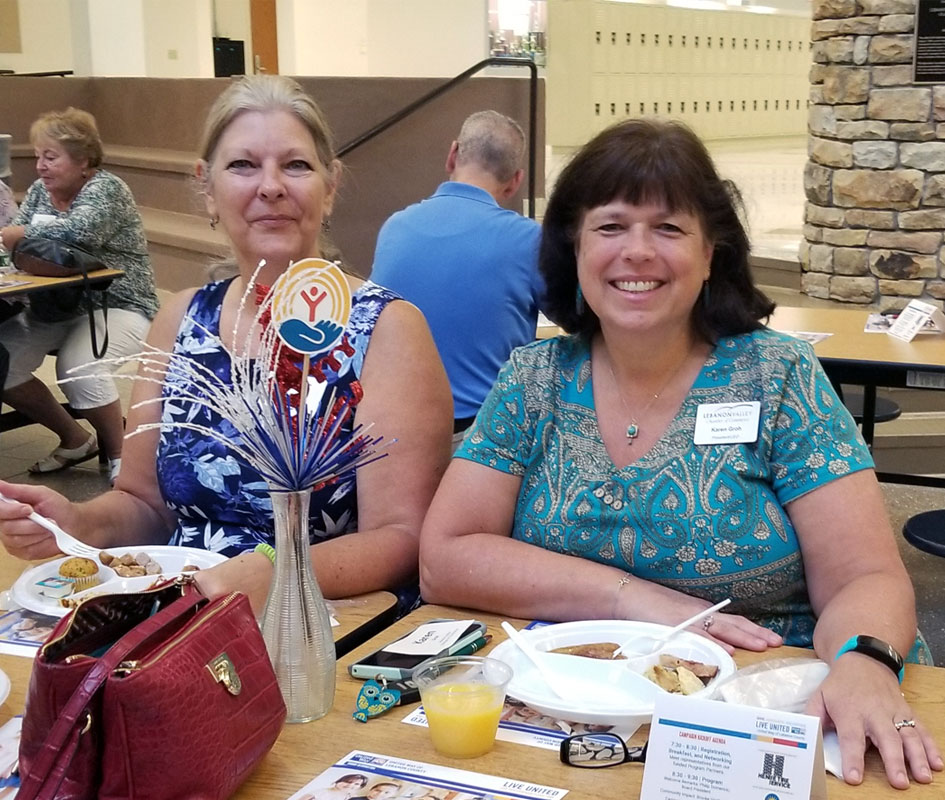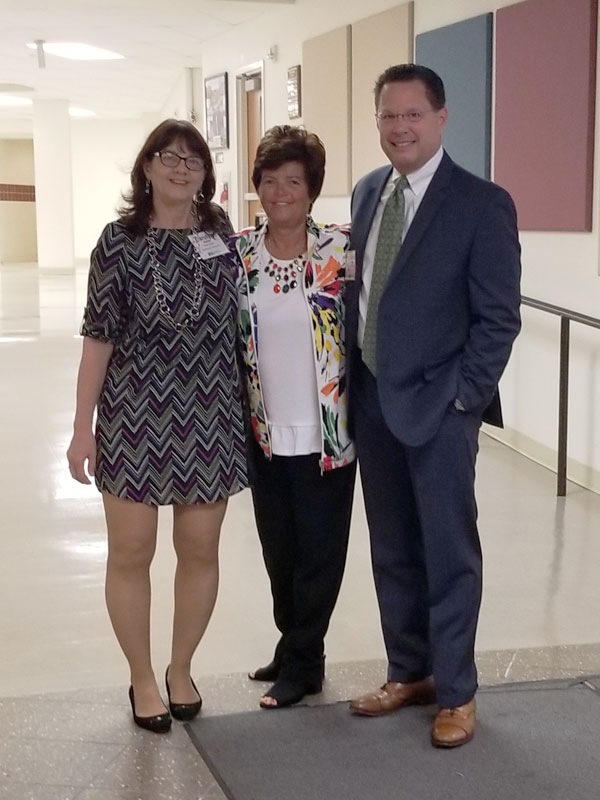 2019-20 Campaign Incentive Prizes
By donating at least $2/week ($104 annually) you are eligible to enter to win ONE of these great prizes. By donating a minimum of $4/week ($208 annually) you are eligible for two chances to win!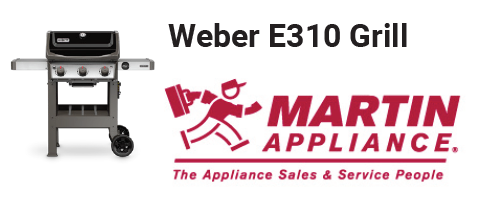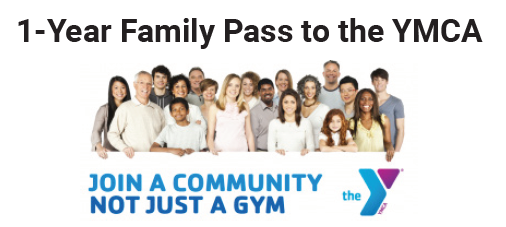 ONE winner will get to choose ONE of the following "Choice" prizes:

By donating at least $5/week ($260 annually) you are eligible to enter to win a 2020 Hyundai Accent, and you qualify for two chances to win the above incentive prizes. You can only win one prize.
Car drawing will be held first.

---
Thank You for Your Support of Stuff the Bus!
On Monday, July 29, United Way parked a bus at the Monday's Market at the YMCA to fill with school supplies. Thank you to everyone who donated and organized their own school supply drives to support the event. Despite the heat, we had a fun day with our volunteers including dancing, games, food, and more. The bus was actually full by 2:00! Your generosity helped 159 families make sure that their children had the supplies they needed to start the school year. 

Thank you to UPMC Health Plan as the 2019 sponsor of Stuff the Bus, and to Brightbill Transportation for their long-time support in providing the bus. This event was held in partnership with the Salvation Army, who registered families in need of supplies, handled the assembly and distribution, and provided hot dogs at the event.
"Never doubt that a small group of thoughtful, committed citizens can change the world. Indeed it is the only thing that ever has." - Margaret Mead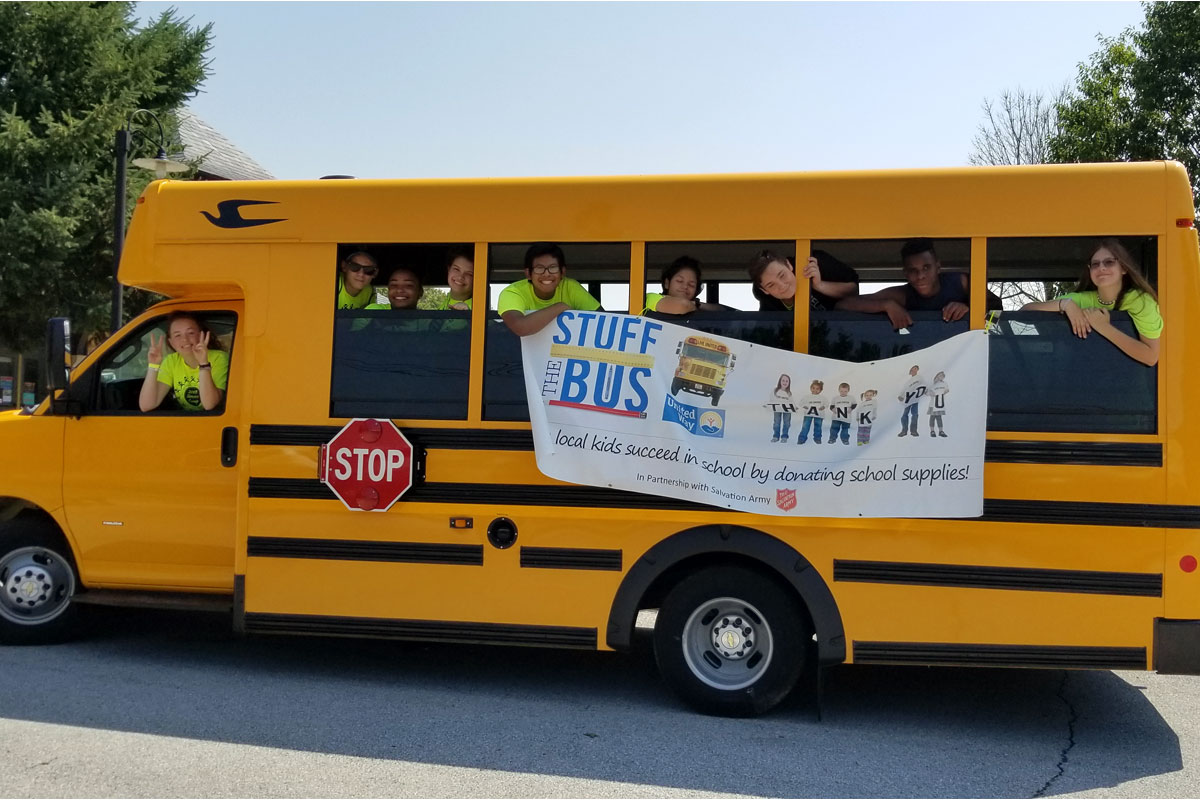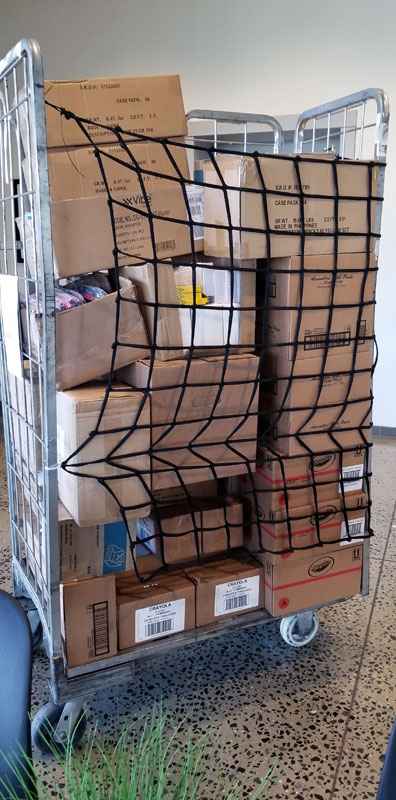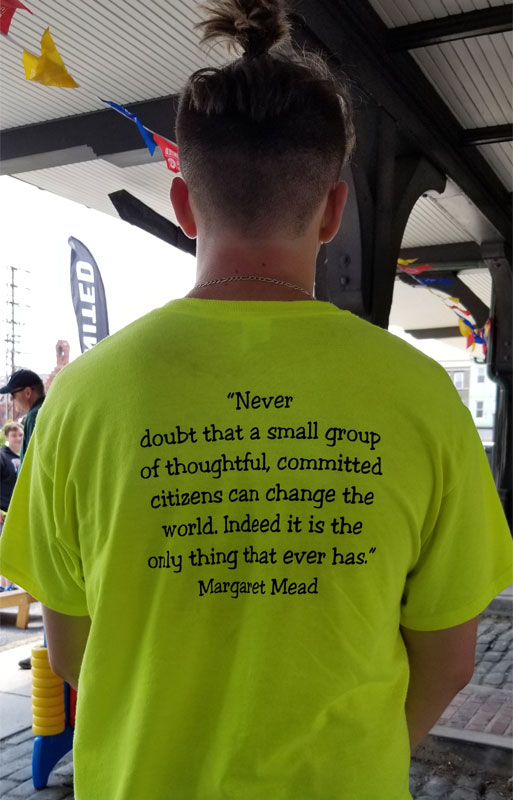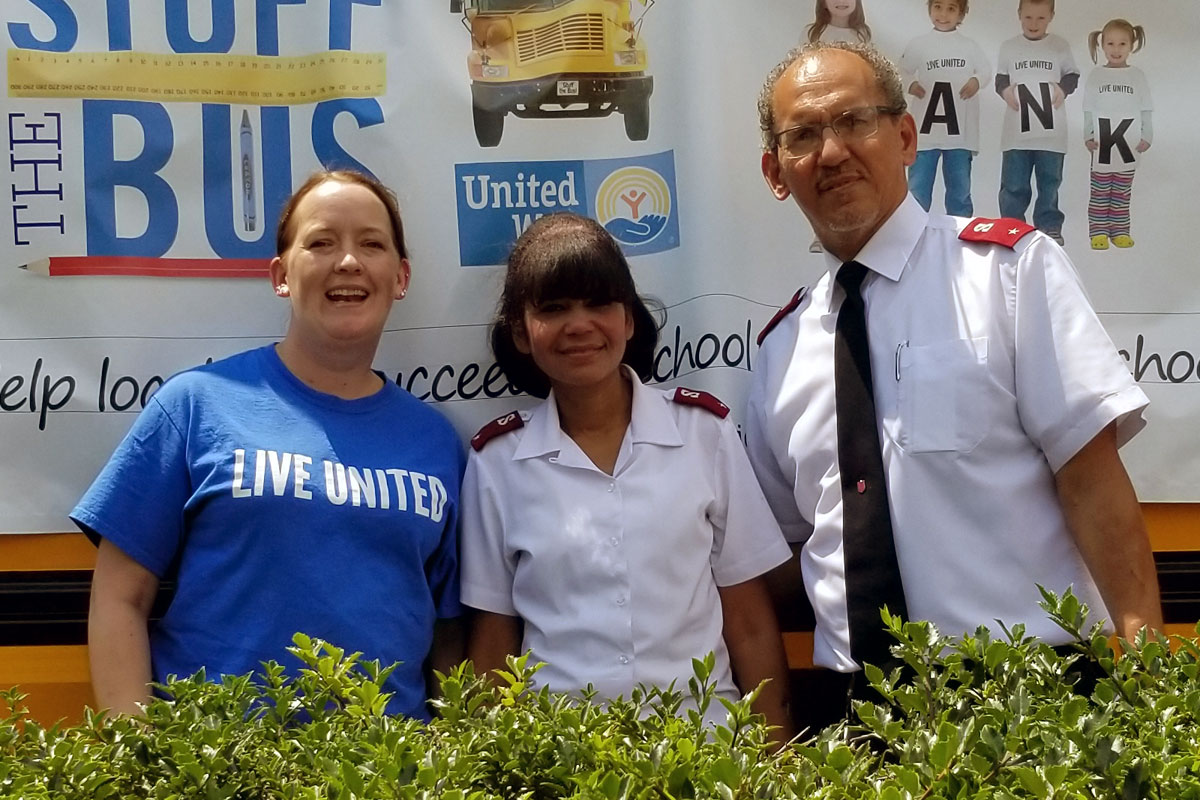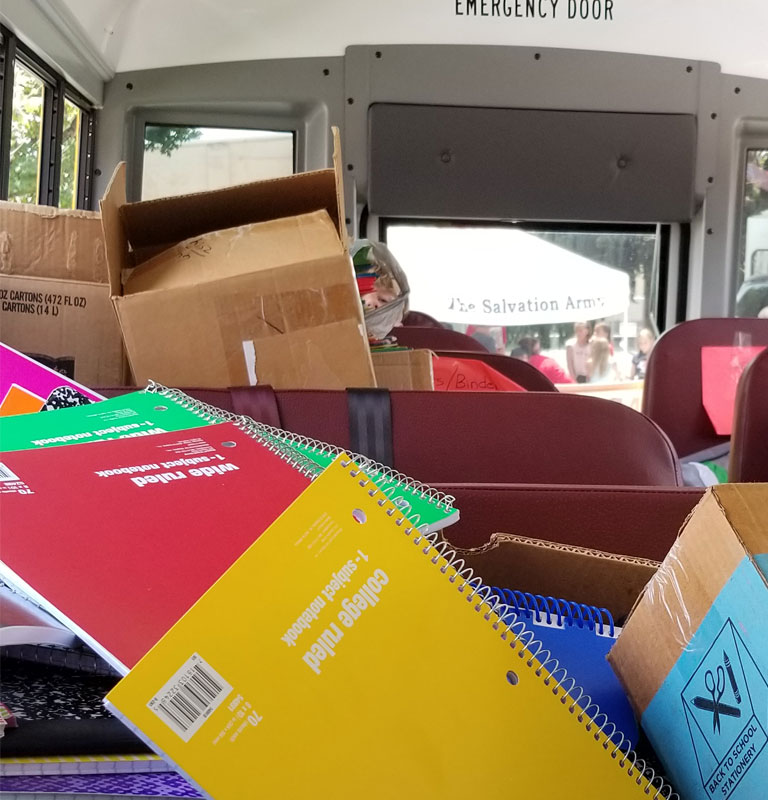 ---
An Update on Our Community Schools Initiative
United Way is committed to the education, development, and engagement of children in youth in Lebanon County. We are excited to be supporting innovative programs across the county that are focused on ensuring that our future generations have the support they need now to grow up to live their best lives. By investing in our youth today, we are building a stronger future for all of our communities. Our Community Schools initiative is beginning this school year in the Lebanon School District in partnership with Communities In Schools of Pennsylvania, a nonprofit renown for establishing Community Schools across the State.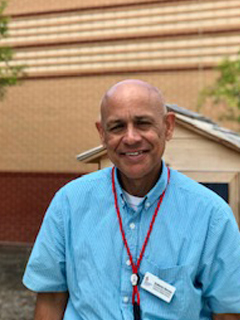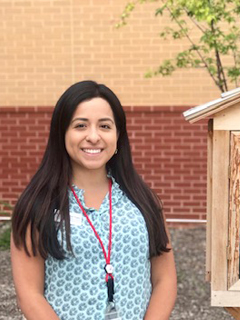 Our Community Schools were initially established in the Lebanon School Districts and in the schools with the most compelling needs. Tackling the challenges that are creating barriers in education will produce the greatest impact for these students and their families' success. The Community Schools model starts with employing dedicated staff, who play a key role in developing wrap-around services for students. They work with and free up educators from day-to-day case management of students so that they can focus on teaching and educating children and youth. We are thrilled to have recently appointed our two Community Schools Coordinators, Christina Tinoco and Guillermo Barroso, to work in the Northwest Elementary and Lebanon Middle Schools, respectively.  Both are Lebanon County residents with a passion for their new roles and bring ideas, skills and experience that will support student's success.  While only in their positions for a few weeks, they have already begun engaging with students and parents, while also liaising with the school principals, administrators, and teachers to begin identifying the needs of the schools and students. Next, they will develop implementation plans that chart out the priority areas within each school. The Coordinators will be involved in outreach and engaging with nonprofits and local human services groups and volunteers to build the necessary community partnerships to meet the schools and students need. Our Coordinators will also be working with the school leadership and staff to identify high need students requiring case management and will establish a referral process for them to access specialist support. Overall, we have high expectations of the Community Schools initiative and are building on and utilizing data management systems to help develop school plans, and we will use this information to monitor progress on the established goals. 
We asked our two coordinators what they are enjoying most about being in the schools. Guillermo responded, "I am enjoying how much the school, administrators, and faculty care about the students. It is enjoyable and empowering to serve and support student success."
And for Christina, she responded "What I enjoy most about my role so far is that the staff of Northwest began with a goal this year, which is high expectations for both students and staff and holding each other accountable. You can feel the Cedar Pride in the hallways and I'm excited to be a part of it."
We will continue to share updates about our Community Schools initiative as we advance our work. These programs and opportunities will help them grow up to be healthy, happy, successful citizens in our community, and establish a stronger Lebanon County for us all.
---
Over 100 Lebanon County Girls Participated in the Girl Scouts' STEAM Camp this Summer
Girl Scouts in the Heart of PA's 2019 STEAM Camp brought over 100 girls together to learn and grow through science, technology, engineering, art, and math activities. We stopped by towards the end of the camp and got to see firsthand an activity that helped them to visually understand and work with fractions. They each started with a square sheet of paper and were instructed to cut it into pieces that were all equal. From there, they had to rebuild the square. There was quite a competition to see who could produce the most pieces and recreate their square in the allotted time.
The generosity of individuals and businesses throughout Lebanon County allows us to support programs such as this that engage our youth in learning while also developing women leaders of the future in Lebanon. Through our funding, the Girl Scouts are able to reach more girls who may not otherwise have been able to participate and are looking forward to continuing to grow this annual summer camp in the community.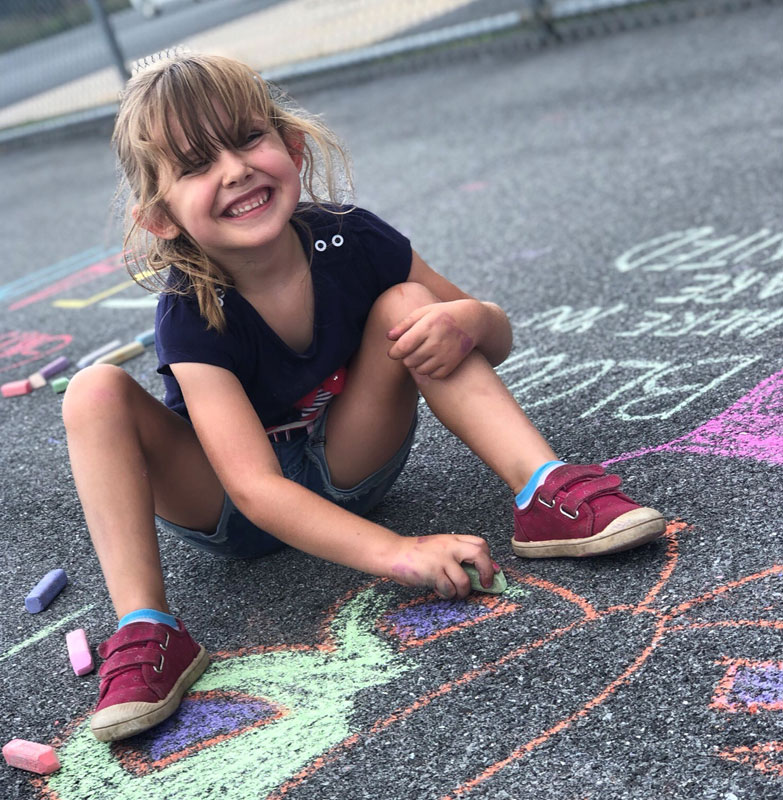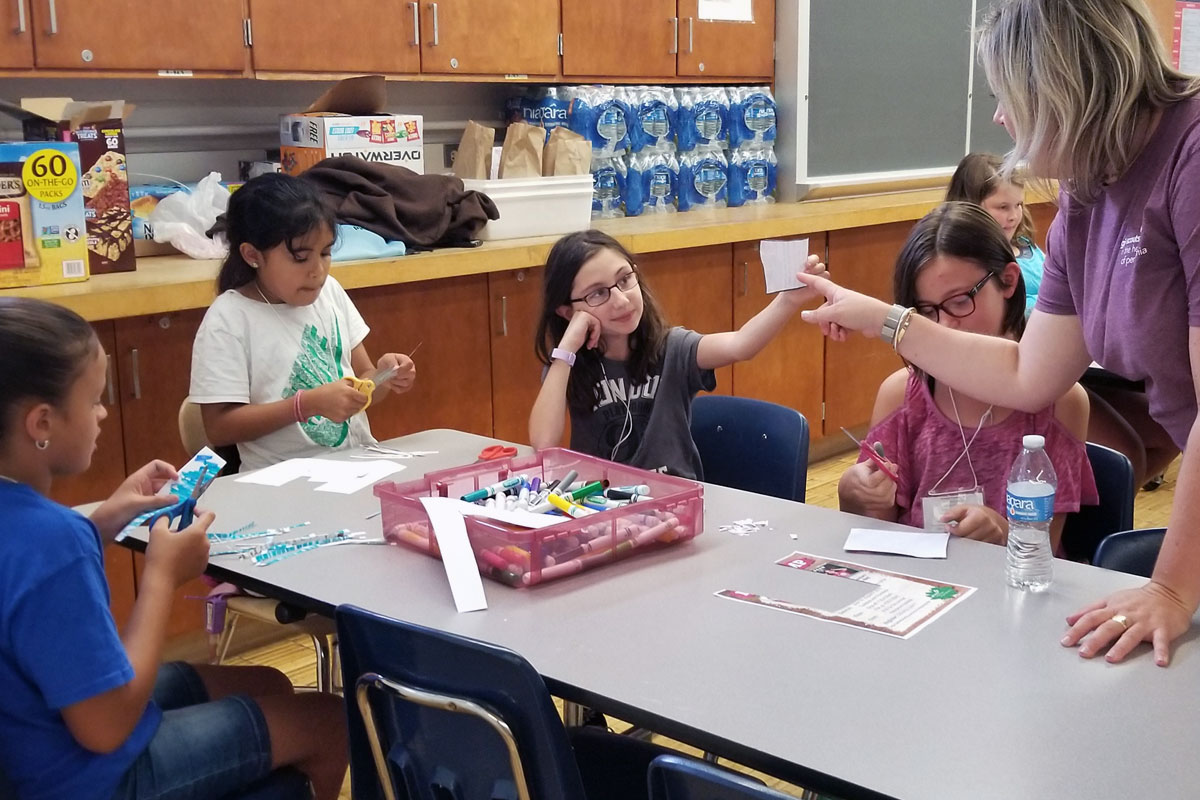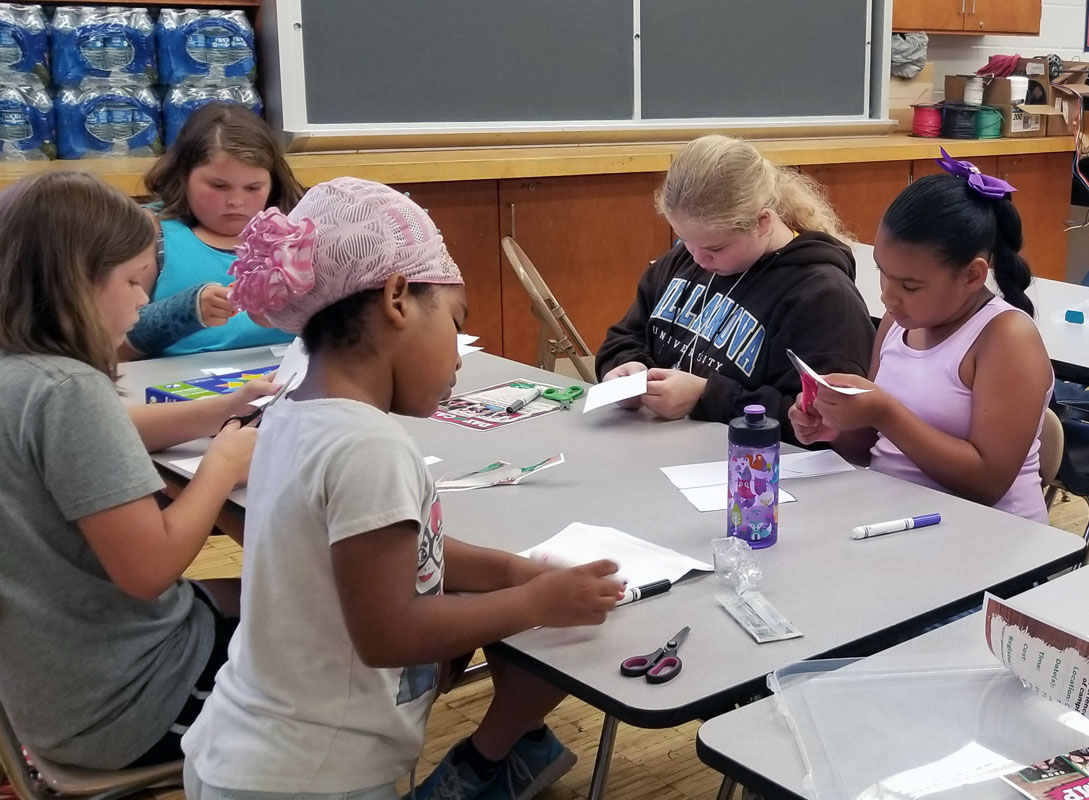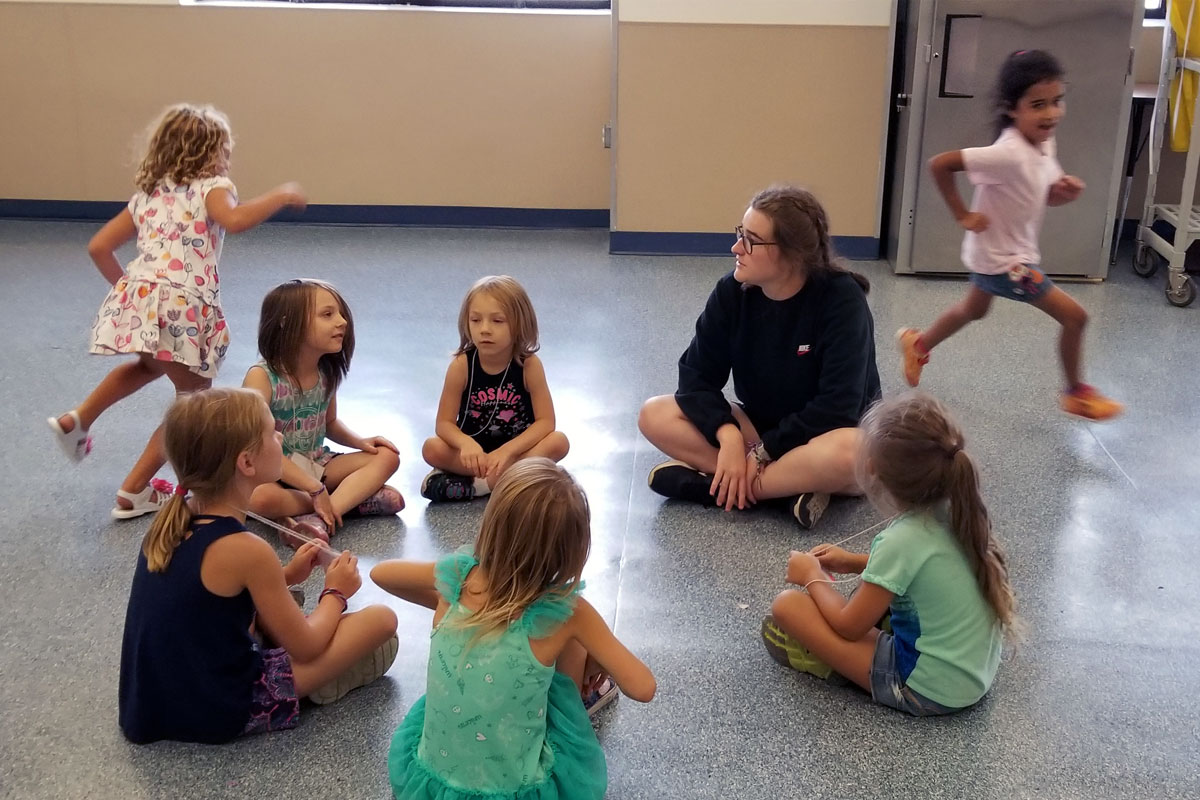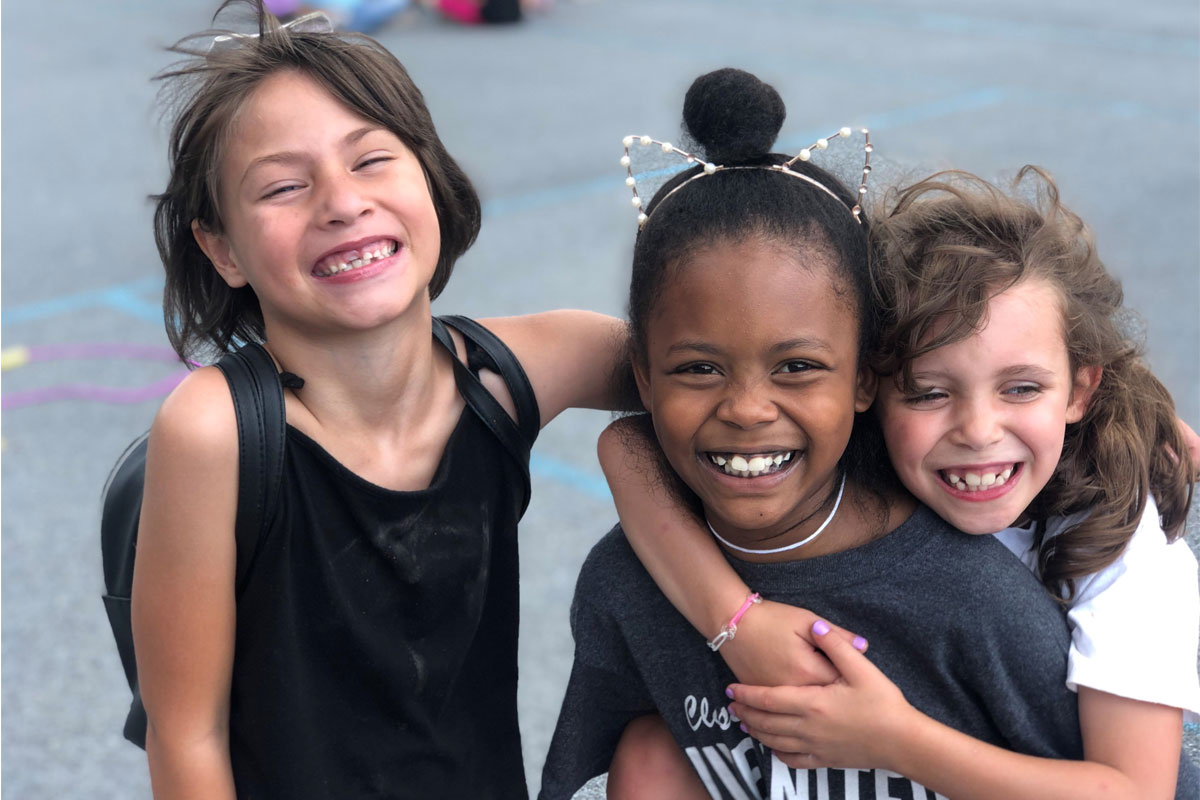 ---
Community Corner: News & Updates from Lebanon County Community-Benefiting Organizations
Do you have news to share with Lebanon County? Send it to Flame Vo, Director of Marketing & Communications. Submitting your news item does not guarantee it will be shared. N
o fundraising or for profit news/events will be considered. 
---
Questions or comments about our newsletter? Contact Flame Vo, Director of Marketing & Communications.