By the Way...
Here's Our CEO's Perspective of the "Work With Us" Employment Celebration
Thank You for Helping Us Improve Early Literacy Throughout Lebanon County
Have You Heard About Our Reading Friends Volunteer Program?
Cold Weather is Coming; Help Our Neighbors in Need Through LIVE WARM
---
"Work With Us" Employment Celebration
A Message from Brooke Smith, United Way CEO
Humbled, hopeful, and heart-warmed is how I felt after attending the "Work With Us" Employment Banquet on October 17 at Salem Lutheran Church. This gathering celebrated the accomplishments of various individuals from our community who, with the support of job coaches, have found their niche in employment. As I looked around me, I saw the faces of parents beaming with pride and pure joy from individuals who were given a chance to utilize their unique abilities in the workplace. There was an overwhelming sense of camaraderie, and community, among the group as they truly celebrated the collective accomplishments of all. There were hugs, tears, and smiles from ear-to-ear while each individual celebrated the fact that they beat the odds, overcame barriers, and found a way to contribute to the workforce. We all desire the opportunity to feel a sense of purpose and belonging. This is exactly what these individuals have found in community employment.
United Way partners with the Lebanon County Employment Collaborative to help individuals with disabilities in our community find and sustain gainful community-based employment to improve their quality of life. This collaborative is comprised of two organizations, Quest and DDS, who have a combined 118 years of experience providing services in Lebanon County. Both organizations, are part of the larger "Work With Us" Coalition. This is an alliance of individuals, organizations, and employers who believe that all people in Lebanon County should have the opportunity to work in a safe, accessible, biased-free work environment. This group meets monthly to share ideas, educate, and advocate. They host this banquet annually to honor local employees who have excelled and to highlight employers who have displayed extraordinary support to all employees, regardless of their unique abilities.
Quest and DDS have both traditionally offered employment support, one independent of the other. This year, the two groups made the joint decision to formalize a partnership to maximize their reach. This example of a collaborative approach to serving the same target population directly aligns with United Way's renewed investment strategies. This step is monumental in a world in which nonprofits are often competing for funding. As responsible stewards of limited community support, United Way volunteer review panels gave preference to requests for funding that demonstrated a solid strategy for how organizations could come together to create a larger impact. Often the challenges our community members are facing today are so complex that no one organization can address the complexity alone.
The Lebanon County Employment Collaborative is just one example of the positive partnerships that have evolved through United Way of Lebanon County's transition to collective impact. As I'm meeting with groups and organizations, leaders are realizing the benefits of sharing resources and a vision across organization boundaries. You have larger agencies with greater capacity serving as a backbone, while smaller niche organizations are able to provide services in their expertise. Everyone is bringing something different to the table in a way the complements the greater mission of the group. This approach is not without its challenges, but nothing great comes easy. We will continue to support, learn, and challenge one another in this work to break down barriers and create a stronger Lebanon County for all.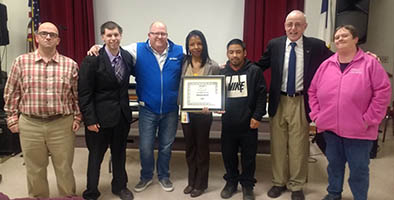 .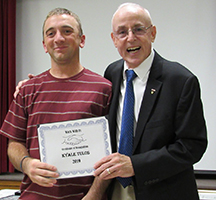 .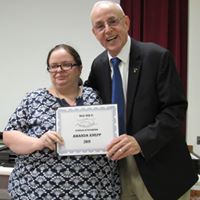 .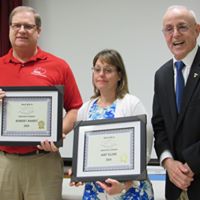 Improving Early Literacy Throughout Lebanon County
Thanks to the support of generous members of our community like you, we're able to support programs that are making a difference for our county's young learners. 
2019 Summer Learning Program (County-wide)
We know that it's important to connect early learners to positive literacy experience both within their schools and outside of school walls to help them develop an appreciation for reading, which leads to increased academic success as well as continual learning beyond their education. This summer, libraries across our county hosted interactive, literacy-based learning programs. Summer learning activities help to prevent the summer slide, which happens when students break from their education and aren't engaged in learning. This year's theme was "A Universe of Stories." Thousands of children and adults attended these enrichment activities at their local libraries. 93% of kids surveyed reported learning something new, and 88% reported being a better reading after participating in the Summer Learning Program. More than 230 children registered for their first library cards this summer!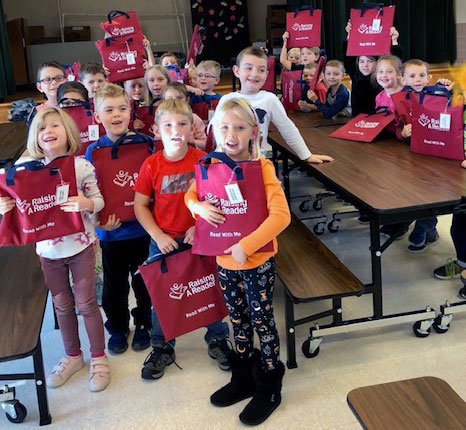 Raising A Reader (Myerstown)
The Raising A Reader program is a collaboration between the Myerstown Community Library and Jackson Elementary School. While new to our community, the evidence-based reading program has been making an impact nationally on family engagement, language, and early literacy skills for 20 years. Jackson Elementary School in the ELCO School District is a Title I school, which is a federally funded program that is set up to bridge the educational gap where the need exists in schools between low-income children and other students. Currently, only 60% of Jackson Elementary students are reading on grade level proficiently. By implementing the Raising A Reader program, the school and library are working together to change this narrative for our children.
Each week, approximately 80 kindergarten students in four classrooms will receive a red bag with 2-3 books from Foundation, STEM, and Multicultural sets of books that parents are encouraged to read with their children each evening. "My son loves getting his bag on Monday of new books from the library," said one father. In addition, four theme family events will happen during the program that correlate to what the kids are learning in the classrooms. Raising A Reader supports kindergartners as they learn to read while fostering a love of learning while engaging families in their children's education. 
Education & Health Collaborative (Palmyra)
This collaboration is breaking barriers for children ages three through eighth grade by improving academic performance, ensuringe equal access to educational opportunities, and increasing family security. Palmyra Public Library provides Little Explorers Early Learning Outreach classes to children ages three -five, which include literacy, STEM, motor skills development, and social interaction skills - as well as free lunch provided by The Caring Cupboard. In addition to providing nutritional food for the children, The Caring Cupboard serves as a community navigator for families in need to provide information and direct them to support services that can help their individual situations. For kids grades three - eight, Phoenix Youth Center afterschool homework help and informational workshops that includes guidance from staff and volunteers as well as a healthy snack for students who finish their work. The Center also works with kids during the summer months with free, one-to-one tutoring to help prevent the summer slide and/or increase academic performace in areas students may be struggling. This past summer, over 90% of participating students acheived the goal of resisting the summer slide. In fact, there was even an 28% increase in math and 24% increase in reading score averages when comparing pre- and post- tests.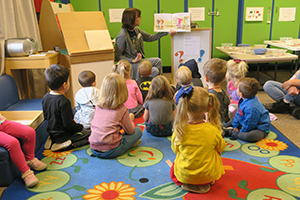 .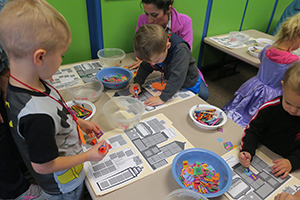 .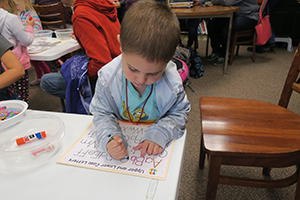 .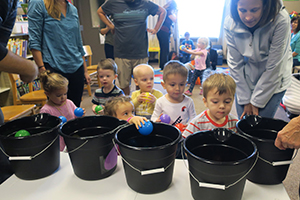 Did you know that children who can't read on grade level by the end of third grade are four times less likely to graduate from high school? Help us improve early literacy rates in children throughout Lebanon County as a volunteer in our fun, new program! As a Reading Friend, volunteers get to work with children in their classrooms both one-on-one and in small groups, depending on the needs within the classroom and those of the individual students. We currently have over 15 classrooms looking for volunteers, and will continue adding more throughout Lebanon County! 
Volunteer as a United Way Reading Friend to:
Visit local schools to read to students in kindergarten through third grade.

Help build literacy skills and confidence for children.

HAVE FUN!
"The most satisfying community service task I have ever done," says one of our volunteers following his first experience reading with 12 first-graders.
Sign up today to get more information about how you can become a Reading Friend,
or join us for Cookies & Conversation to celebrate our volunteers and hear about their experience! 
Questions about Reading Friends? Contact Alyssa Trentzsch at alyssa@unitedwaylebco.org or 717-273-8144
---

Winter Weather Clothing Drive
Now - December 6, 2019
Please donate new or gently worn:
Coats  |  Hats  |  Scarves  |  Gloves  |  Mittens
Cold weather is on its way again. You can help folks across Lebanon County stay warm this winter by donating new or gently worn coats, hats, scarves, gloves, and mittens to United Way's LIVE WARM campaign. Last year, United Way collected over 2,000 items of winter clothing for both children and adults. These items were delivered to local shelters and clothing banks to be distributed to folks throughout our community in need. 
Drop off donations of new or gently used coats, hats, scarves, gloves, and mittens at United Way's office M-F, 9am - 4:30pm by Friday, December 6. Our address is 801 Cumberland Street, Lebanon (2nd floor of Wells Fargo). 
Coordinate a collection at your workplace, school, church, club, or other organization that you are a part of. Contact Flame at United Way to confirm participation, and we'll walk you through next steps and provide customized signage to help promote your clothing drive. 
Thank you for helping our neighbors stay warm this winter! 
Questions about LIVE WARM 2019? Contact Flame Vo at flamevo@unitedwaylebco.org or 717-273-8144
---
Do You Know ALICE?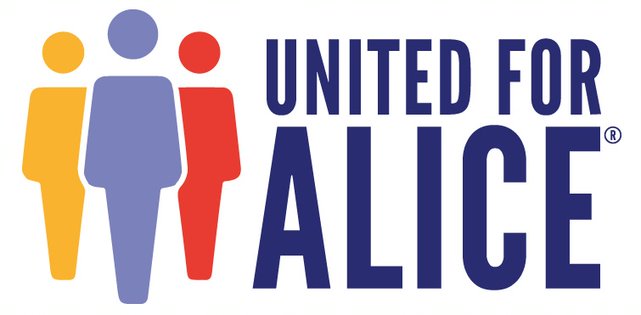 Earlier this year, United Way of Pennsylvania launched a statewide data project, which provides a comprehensive measure of financial hardship across our state. ALICE stands for Asset Limited, Income Constrained, Employed. The ALICE report tells the story of our community members who are going to work but are still struggling to survive, through a standardized methodology that assesses the cost of living in every county. ALICE is our neighbors, friends and family who may earn more than the official Federal Poverty Level, but still cannot afford the basic necessities for their family. 
In Lebanon County, over 10% of households live in poverty; over 25% are living in an ALICE household. These households are countywide, and are represented by various household types including single, families with children, and seniors, among others. With the cost of living increasing exponentially quicker than the rate of wage increases, many individuals and families are struggling to have their basic needs met even while working one or, in many cases, more jobs. 
At United Way, we want to educate our community about this data, and utilize it in a way to convene, advocate, and innovate to highlight the issues faced by ALICE households, and generate solutions to help them on their path to financial stability. Join us, along with United Way of Pennsylvania on Tuesday, November 26, for a "Coffee & Conversation" workshop to find out more about the ALICE data in our communities. 

RSVP requested by November 22.
Questions about ALICE? Contact Brooke Smith at bsmith@unitedwaylebco.org or 717-273-8144
---
Upcoming United Way Events
RSVP today or mark your calendar now to join us for these upcoming events! 
Join Us for in Holiday Parade
November 23, 2019 @9:00am (Cumberland Street, Lebanon)
Walk with United Way in the Lebanon Holiday parade! Hand out candy and greet our friends and neighbors while we kick off the holiday season.
Click here for more info and to sign up to join us!
Meet ALICE 
November 26, 2019 @9:00am (WellSpan Philhaven)
Join us for coffee and conversation to learn about ALICE (Asset Limited, Income Constrained, Employed), a statewide data project which provides a comprehensive measure of financial hardship across our state.
Click here for more info and to register today! 
Safety Net Grant Info Session 
November 26, 2019 @11:30am (WellSpan Philhaven)
Are you interested in applying for a United Way Safety Net Grant for the year beginning July 1, 2020? Join us to find out more about the application process, which will be open on December 1.
Click here for more info and to register today!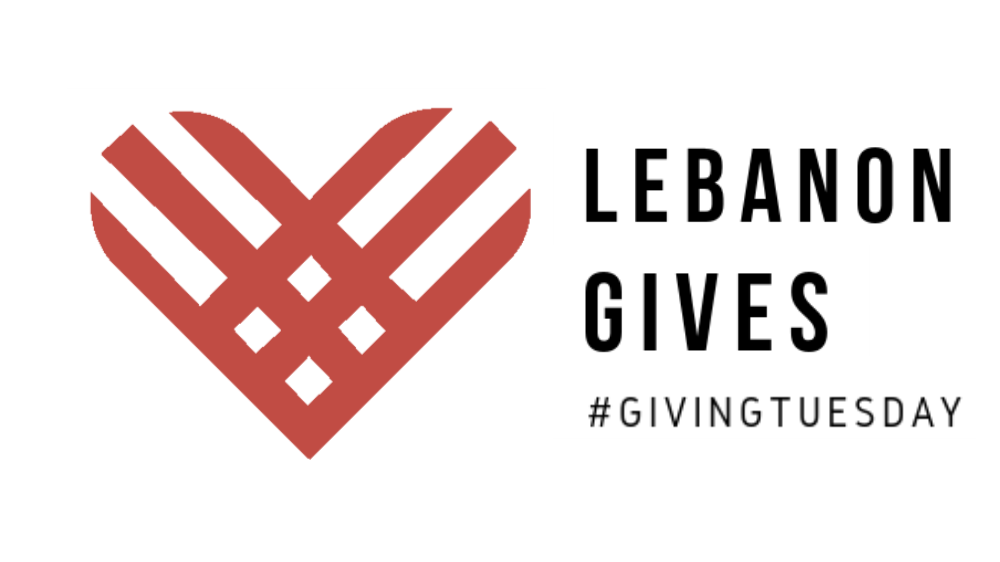 Lebanon Gives #GivingTuesday
December 3, 2019 @7am & 4pm (YMCA)
Join us along with 20 other nonprofits who are making an impact on the lives of individuals and families in our community.
Follow Lebanon Gives on Facebook to get the latest news about this one-day giving event! 
Cookies & Conversation: Celebrating our Reading Friends Volunteers
December 12, 2019 @2:00pm (Cornwall Manor)
Join us to celebrate our Reading Friends volunteers and find out more about this exciting, fun, new United Way volunteer program! 
Click here for more info and to RSVP today! 
Event sponsored by Cornwall Manor. Reading Friends sponsored by LFCU @ Rotary Club of Lebanon. 
2019-20 Campaign Celebration
Save the Date: February 13, 2020 

Join us for a celebration of our community and the announcement of our campaign total. Find out who the winners are of our campaign incentive prizes! 
Sponsored by UPMC Health Plan and Kreamer Funeral Home & Crematory.
2020 Day of Caring
Save the Date: April 18, 2020

Mark your calendar now to join 1,000 of your family, friends, neighbors, and coworkers for the region's largest one-day opportunity to improve Lebanon County together. 
Sponsored by UPMC Pinnacle.
---
Questions or comments about our newsletter? Contact Flame Vo, Director of Marketing & Communications.