By the Way...
Donate School Supplies for Children in Need, and Help Stuff the Bus on July 29 at Mondays Market.
Avoid the "Summer Slide" and Keep Your Kids Engaged at Your Local Library's Summer Learning Program.
School Starts on August 26; Have You Registered Your Kindergartner? 
Applications are Now Being Accepted for Community Schools Site Coordinators 
Community Corner: News and Updates from Lebanon County Community-Benefiting Organizations
---
Stuff the Bus on July 29 to Help Lebanon County Children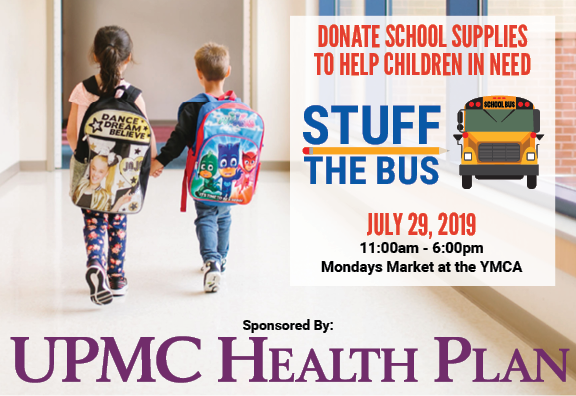 Last year, our "Stuff the Bus" collection was able to help over 600 Lebanon County students get the school supplies they needed to start their school year. This year, join us at Mondays Market at the YMCA on July 29 to stuff the bus again, and help our neighbors in need start off the 2019-2020 school year on the right foot. Bring your donations, shop local at the market*, and enjoy music, games, and more! 
School Supplies Needed: 
Backpacks - HIGH DEMAND (new or gently used accepted)
2-pocket folders
3-ring binders
Calculators
Crayons
Ear Buds
Erasers
Glue sticks
Highlighters
Index cards
Markers
Pencils
Pencil boxes
Pencil sharpeners
Pens
Planners
Rulers
Safety scissors
Spiral notebooks
Interested in Hosting a School Supply Collection to Support Stuff the Bus? 
A collection drive at your business or place of employment is a great way to engage with your colleagues or customers. Click 
here
 for a flyer to hang with your box, or reach out to Flame to add your logo for a more customized sign. Donations can be dropped off at the United Way office by 4:30pm on July 26, or bring them to the official event on July 29 and actually stuff the bus! 
How do Children Receive the School Supplies? 
Parents or guardians can register with the 
Salvation Army
 on July 23 or 24 between 10am - noon OR 1pm - 3pm. You will need the following documents: 
Original birth certificate for each child
Proof of guardianship
ID with a Lebanon County address
School supplies will be distributed at the same times listed above on August 20 to registered children. 
Questions about Stuff the Bus? Contact  Flame Vo, Director of Marketing & Communications. 
*Mondays Market hours are 3pm - 6pm. 
---
Discover a Universe of Stories This Summer at Your Local Library
The theme of this year's Summer Learning Program is "A Universe of Stories." Activities in our local libraries will be taking place based upon the theme to encourage children to keep reading over the summer months and foster a life-long love of learning. Each library has activity sheets, which can earn prizes for participants who complete them. Check out what last year's summer readers said about the program:
89% of children said they learned something new at the library.
84% said they are a better reader after reading through the summer.
87% said they will visit the library during the school year.
97% said the will visit the library next summer. 
Keeping children reading and engaged with learning 
year-round
 increases their chance of success throughout their educational career by avoiding the summer slide. United Way is proud to support this program that provides much needed educational opportunities for children and families throughout Lebanon County. Click here to find out more about the Summer Reading Program at your local Lebanon County Library. 
Questions about United Way funded programs or Collective Impact? Contact Brooke Smith, CEO. 
---
School Star on August 26 - Is Your Kindergartner Registered? 
With summer having just officially started, it is hard to image that the start of the 2019-2020 school year is less than two months away. If you have not yet registered your kindergartner, be sure to do so as soon as possible. In most cases, deadlines already occurred earlier this year for kindergarten registration. Early registration is crucial in scheduling bus routes, classroom sizes and set-up, etc. Late registration may delay you child's school start date until the registration can be processed and all of the necessarily logistics can be coordinated. 
717-867-7600 ext. 5006
Proof of your child's age
Immunizations required by law
Proof of residency
Photo identification 
###
717-272-2031
###
Questions about kindergarten or new student registration? Contact your local school district. 
---
Applications are Being Accepted for Community Schools Site Coordinators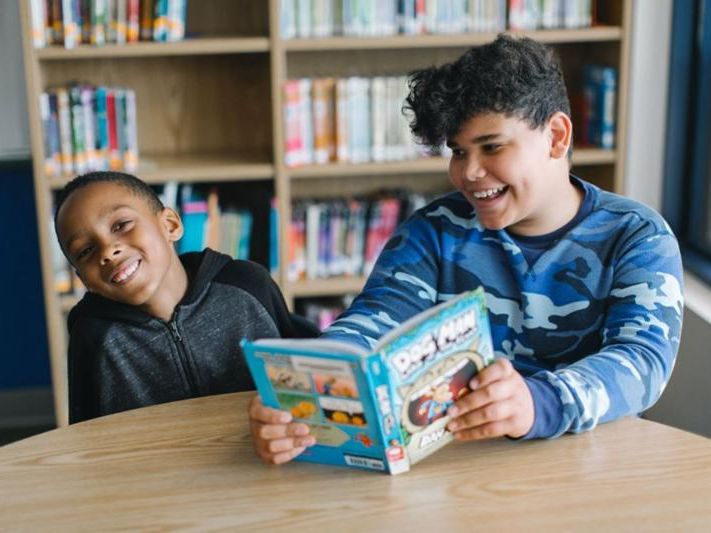 United Way's 

county-wide Community Schools initiative will be starting this upcoming school year in Northwest 

Elementary

 and Lebanon Middle Schools. Are you looking for a career where you can make a difference in the lives of children, youth, and families in Lebanon? Site coordinators will play a key role in building our first community schools in the county. Click here for more information about the position requirements and how to apply.
Questions about Community Schools? Contact Sugra Bibi, Director of Community Impact. 
---
Community Corner: News & Updates from Lebaon County Community-Benefiting Organizations
Troy Williams Resigns as Executive Director of LCCM

After 14 ½ years at the helm of Lebanon County Christian Ministries, executive director, Troy Williams has submitted his resignation to pursue his passion and become the senior pastor of Calvary Church. During his tenure, LCCM expanded its food outreach ministries to fourteen sites throughout Lebanon County and added free noon meal sites in Palmyra, Schaefferstown, and Newmanstown. Under Williams' leadership, LCCM was twice named the Non-Profit of the Year by the Lebanon Valley Chamber of Commerce in 2009 and 2018 for its work in the community and dedication to serving those in need. Everyone associated with LCCM; including its staff, volunteers, and supporters are grateful for Troy's leadership and wish him continued success in his next chapter of life.
A s
earch committee has been formed by LCCM's Board of Directors. Interested candidates for the executive director position at LCCM can email a cover letter and resume to 
info@lccm.us
 or mail them to: LCCM, Attention Search Committee, 250 S. 7th St., Lebanon, PA 17042.
Jubilee Ministries is Hiring
Jubilee ministries is currently seeking team members for the following open positions:
Thrift Store Supervisor (FT - Annville)

Warehouse Associate (FT - Lebanon)

Local Pick-up & Delivery Driver (FT - Lebanon)

Cashier (PT - Lebanon) 
Do you have news to share with Lebanon County? Send it to Flame Vo, Director of Marketing & Communications. Submitting your news item does not guarantee it will be shared. N
o fundraising or for profit news/events will be considered. 
---
Questions or comments about our newsletter? Contact Flame Vo, Director of Marketing & Communications.