By the Way...
An Update of Grants Provided Through Our Community Support Fund
Donate Now to Help Local Students in Need with School Supplies
Meet Our 2020-2021 Campaign Chairs
Save the Date for our Campaign Kickoff
2020 Day of Caring is Cancelled
Hershey Company is Offering Free Masks to Community Organizations
---

Grants Awarded Through the Lebanon County Community Support Fund
When the COVID-19 pandemic invaded our local community, United Way of Lebanon County anticipated that there would be unexpected short and long terms needs. Accordingly, the organization responded quickly to establish a fund to support local nonprofit organizations. These organizations are critical in supporting community members, utilizing their already limited revenue, in response to this everchanging community crisis. 
The first round of grants awarded in May 2020 were distributed to support the following areas of identified need:
Food Security for Students and Community Members ($5,000): When schools were ordered to close around the state, school districts across the county immediately began to establish feeding programs to ensure food security among their students. Eastern Lebanon County School District was not initially approved for full reimbursement from the federal food program. This did not change the need in the community. Lebanon County Christian Ministries (LCCM) stepped in and partnered with ELCO food services to meet those unmet needs. Not surprisingly, LCCM also experienced a marked increase in free noon meal participants. This grant was able to address food security needs among local students and the community at large. 

Housing for Domestic Violence Survivors and their Children ($3,000): COVID-19 has created loss of work for residents across the county. This impacted domestic violence survivors too, resulting in the need to shelter them longer. In addition, congregate living situations make it challenging to comply with social distancing guidelines. In order to keep survivors and their children healthy and safe, it was necessary to move shelter residents to hotel rooms. This grant provides support to Domestic Violence Intervention to manage the increased expenses of hotel rooms to ensure the wellbeing of survivors during this pandemic. 

Emergency Housing for Homeless Families ($5,000): FRESH Start, our only family shelter in Lebanon County, was forced to identify alternate ways to house their guests. Typically, families would be housed overnight in local churches monitored by volunteers. With closures of many businesses and organizations, as well as restrictions on volunteers during this pandemic, those locations were no longer a viable option. Lebanon County Christian Ministries arranged for guests to be temporarily housed in hotel rooms. This was a financially viable option through a six week stay, but with the emergency situation lasting longer than anyone had anticipated, more support is needed to ensure these community members have a safe place to stay. 
The second round of grants awarded in June 2020 were distributed to support the following areas of identified need:
Safely Reopening Childcare and Summer Camp ($5,000): When Lebanon County entered the yellow phase of reopening, the Lebanon YMCA was able to once again provide childcare programs and school age care for families with a working parent(s). This requires PPE for children and staff as well as specialized signage to ensure a safe, clean environment. Additionally, the YMCA Summer Camp that was scheduled to start on June 8 operates in school buildings, which are not yet cleared to move forward. If the camps are not held in schools where students get PA childcare financial assistance, parents will not be eligible for this state assistance. This grant will help ensure that the YMCA does not have to turn a family away because they cannot afford the program as well as stock the childcare center with the necessary PPE to reopen safely. 

Ensuring Safety Precautions to Resume In-person Medical Services ($5,000): Lebanon Family Health Services offers a variety of health and educational services for some of our community's most vulnerable population, including serving as our county's facilitator for the WIC (Women, Infants & Children) supplemental nutrition program. Services were transitioned to telehealth as much as possible throughout the pandemic, with some in-person visits being medically necessary. As LFHS transitions to external events such as drive up and curbside services, as well as more patients returning to in person, there is an added expense to prepare including additional PPE and Plexiglas dividers. This grant will help with the transition and ensure safety for patients, clients, and staff.

Updating Technology to Support Victims of Sexual Assault ($3,065): Sexual Assault Resource and Counseling Center had to quickly shift to provide their essential services virtually when the pandemic arose. This exposed a need for updated technology to ensure that counselors, advocates, therapists, and community educators could continue to provide scheduled counseling and therapy sessions and educational programs. They received a donation of laptops to help with these efforts. This grant will allow SARCC to equip these laptops with the required software and operating systems to provide services and programs virtually.

Replenishing PPE for Continued Safety at Free Clinic ($4,730): Lebanon Valley Volunteers In Medicine was the only free clinic to in Lebanon County to provide in-person, no-cost, primary care services throughout the pandemic. To do this safely, they incurred 7-10 times higher personal protective equipment and medication costs. This grant will help to ensure that the clinic remains fully stocked so that they can continue to help our neighbors receive medical care.
United Way of Lebanon County formed the COVID-19 Community Support Fund Committee to administer the grant process from the Fund. This group is comprised of United Way board members along with additional community members. The committee's purpose is to make decisions on disbursement of the funds as well as monitoring ongoing areas of COVID-19 related need in our community. 
Thank you to everyone who contributed to the Lebanon County Community Support Fund to ensure our local nonprofit agencies were supported while caring for our neighbors in need during this time of crisis. 
Thank You to Our Corporate Donors: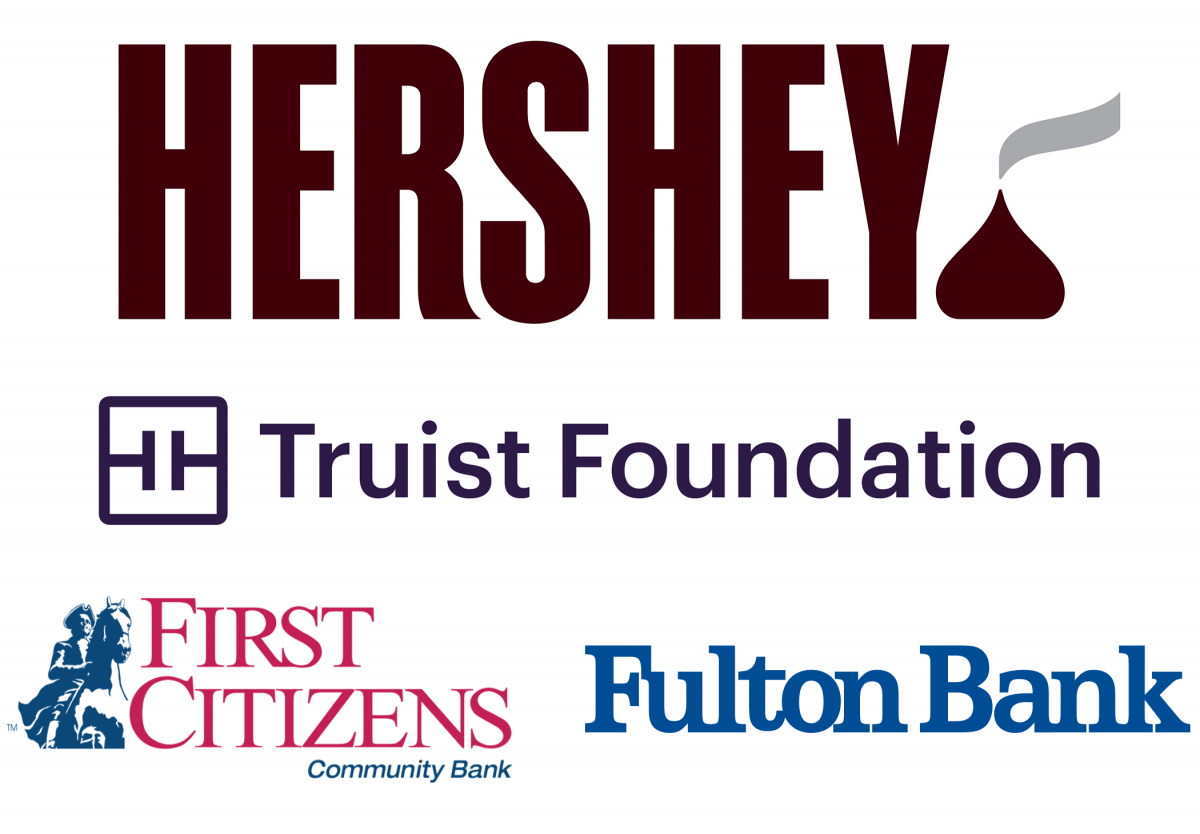 ---
Every year, students are starting school without the supplies they need to learn.
Help us change this for at least 200 kids in Lebanon County!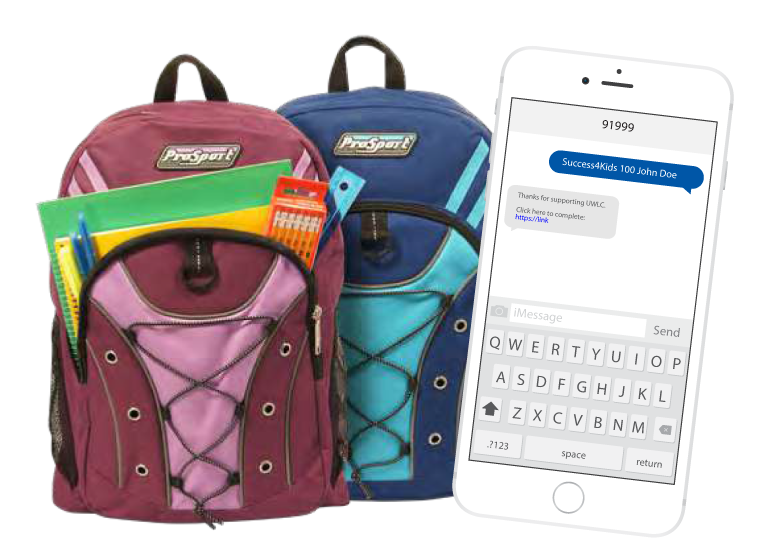 Since it's not safe to "Stuff the Bus" this year, join us for a virtual school supply drive!
Here's how you can help:
Donate by July 27!


Text "Success4Kids" to 91999
Every $15 provides a backpack full of supplies for a local child in need! Text to give, or donate online. 

Financial contibutions made after July 27 will be used to purchase additional school supplies for our local students in need. 
---
Shop Online through August 7
Simply choose items from our Amazon wishlist, and they will get shipped right to us in time for our school supply distribution event on August 17!
---
Drop Off by August 10
School supplies can be dropped off at the YMCA Train Depot (201 N 7th Street) at Monday's Market. Hours are every Monday from 3pm-6pm. Note: Face masks and social distancing are required. 
---
Children's Mask Drive through August 10
In addition to school supplies, we are also collecting masks for elementary aged children to help them stay healthy and save. Masks are only $5 each! Please use discount "LEBYOUTH" to ensure free direct shipping. 

---

---
UNITED WE REBUILD

A Message From Our 2020-2021 Campaign Chairs: WellSpan Good Samaritan's Leadership Team

Hello Lebanon Valley,
As the headline above states, UNITED WE REBUILD. The process of building typically involves a team, and that is why the Senior Leadership Team at WellSpan Good Samaritan Hospital has stepped forward to serve as the 2020-21 Campaign Chairs for United Way. Recent events have deeply impacted families, businesses, and communities across all of Lebanon County. 
The needs of many in our community are great, and only through  focus can we impact these needs, and the lives of those who are hurting for our help. This year will require all of us to dig a little deeper to understand the "collective impact" we can make within  our community. Collective Impact is the strategy United Way is implementing to drive essential change in Lebanon County through collaboration between nonprofits, businesses, and individuals.
This collaborative approach brings a renewed focus on children, who represent the future of our community. How will we do this?  By taking a forward-looking approach to produce real outcomes that will shape the lives of our children, we can give them the head start in life they need and deserve. As these children grow into adults, they will be positioned as strong members of our community who are able to provide stable, self-sufficient households for their families. 
We are humbled and honored to serve as the Campaign Chair Team for this year's effort. Our goal is to not only raise financial support for Lebanon County's future but also raise awareness of the needs within our community.
United Way is leading this initiative, but we cannot accomplish this mission alone. Now more than ever, your support for our community and those we call family, friends and neighbors, is most critical. Help us rebuild the spirit that is Lebanon County, and support the impact we can all make together. UNITED WE REBUILD.
Sincerely, 
Thomas Harlow, President, WellSpan Good Samaritan Hospital
Stephanie Andreozzi
Patricia Donley
Virginia Follett
Robert Shaver, M.D.
Kelly Smith
Theodore (Jeff) Smith
Thank you to our 2020-21 Campaign Sponsors!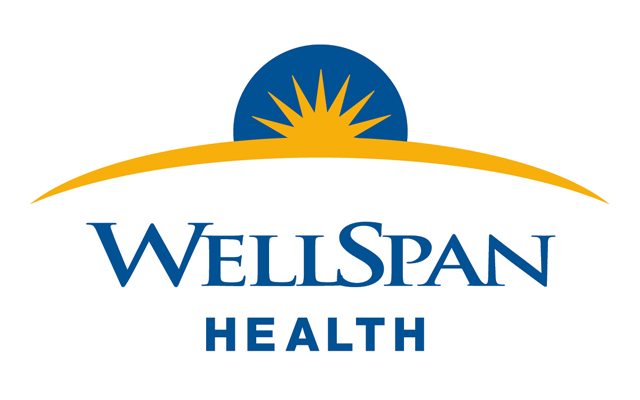 ---
Save the Date: Evening of August 27
United Way's Campaign Kickoff:
Reels on Wheels to Drive Community Change
Watch your inbox. More information and invitations coming soon about this family friendly movie experience in support of Lebanon County and to celebrate the kickoff of our 2020-2021 Campaign!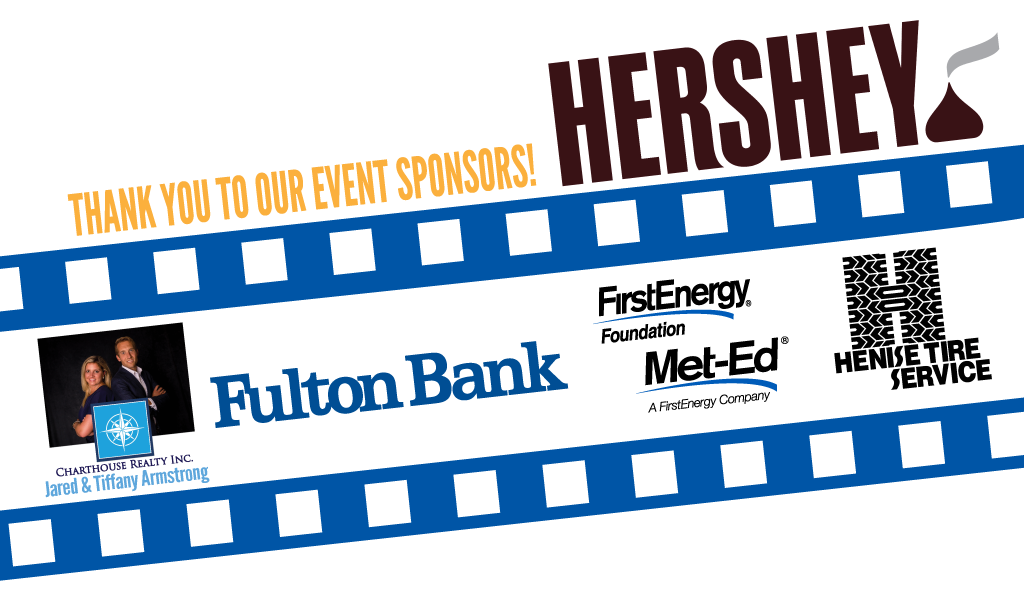 ---
2020 Day of Caring is Cancelled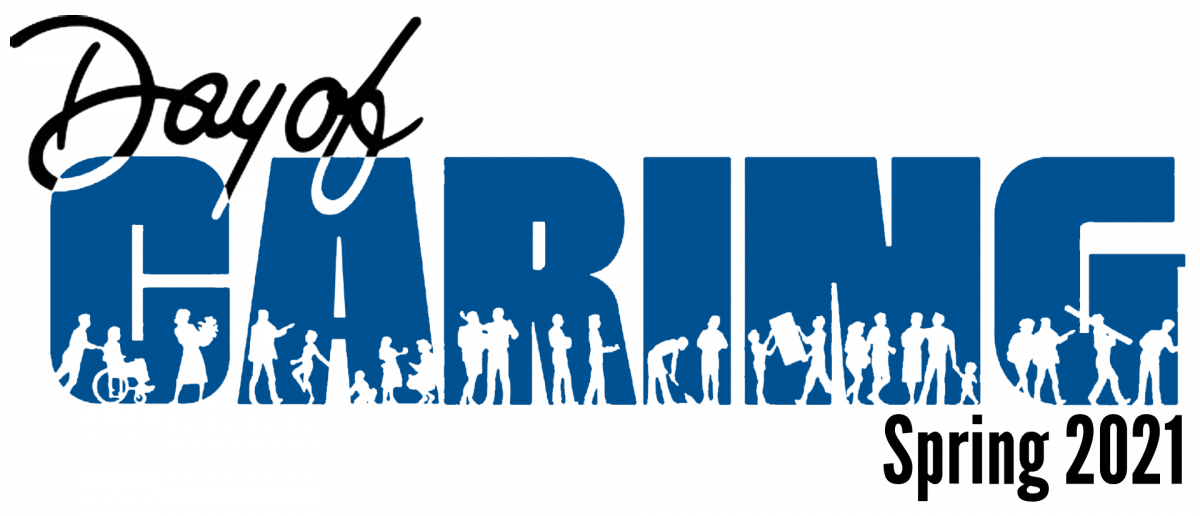 With the uncertainty of how COVID-19 will affect our community in the coming months, we have decided to cancel our 2020 Day of Caring, which we had previously rescheduled from April until a fall date TBD. While we are of course disappointed to not share in the camaraderie this day brings to our community, we feel the health and safety of everyone is of the utmost importance. We will look forward to our 24th Day of Caring in spring of 2021!
---
Hershey Company is Making Disposable Masks Available to Community Operations
Hershey Company has been producing disposable, 3-play face masks to ensure a consistent supply for their employees and families. They also will have quantities available to distribute to nonprofits, health care and assisted living facilities, and schools. Note they are not making children's size or pediatric masks at this time. Click here for more info. 
---
Questions or comments about our newsletter? Contact Flame Vo, Director of Marketing & Communications.