Family Stability Grants
Our family stability fund addresses critical, immediate needs in our community by connecting families to resources and programming that promotes family stability, provides opportunities for those who are unemployed and underemployed and supports programs that improve economic independence. 
As we continue to work together to emerge from this pandemic, supporting our local families is more important than ever. United Way has recently awarded the following grants, totaling $185,000, effective July 1, 2021: 
Child Advocacy Program
Sexual Assault Resource and Counseling Center
Child advocates provides efficient, quality care in a safe, child-friendly environment to support children who have been abused or neglected. 
Critical Help for Critical Moments (CHCM)
Mid-Penn Legal 
As the only provider of free civil legal services in Lebanon County, CHCM legal advocates work to stabilize the living situation of county residents who are in need legal help to preserve their housing and protect themselves from domestic violence. The work of CHCM is to help residents struggling with poverty and abuse to assert their legal rights for protection from domestic violence and sexual assault as well as prevention of homelessness.
Emergency Shelter Program
Domestic Violence Intervention
The shelter provides a safe space for victims of domestic violence and their children offering trauma-informed care in order empower them to become self-sufficient and regain a life free from violence. Services include a 24-hour crisis hotline and first response team, emergency shelter, residential and non-residential counseling, legal and systems advocacy, and public education programs.
Fresh Start Emergency Shelter
Lebanon County Christian Ministries
Fresh Start provides help with the basic, immediate needs of homeless families and individuals while also educating and empowering them to be able to confidently provide for themselves.  By navigating the various challenges that led to homelessness, guests are able to move forward through work readiness programs, GED courses, parenting classes, cooking classes, and financial literacy classes, among other services, to ensure that they are empowered to find stability in their lives and are prepared to face life's challenges with a new and positive attitude.
Free Health Clinic
Volunteers in Medicine
Volunteers in Medicine's Walk-in Clinic provides no cost medical treatment on a first-come, first-seen basis to treat injuries and illness for low-income and uninsured Lebanon County individuals and families.
Palmyra Education Collaborative
Phoenix Youth Center
Collaborative Partners: Palmyra Library and Caring Cupboard
This collaboration seeks to break the barriers for children ages three through eighth grade to improve academic performance, ensure equal access to educational opportunities, and increase family security. Palmyra Public Library will provide Little Explorers Early Learning Outreach classes to children ages three -five including literacy, STEM, motor skills development, and social interaction skills as well as free lunch provided by The Caring Cupboard. In addition to providing nutritional food for the children, The Caring Cupboard serves as a community navigator for families in need to provide information and direct them to support services that can help their situation. Phoenix Youth Center offers after school homework help and informational workshops from children grades three through eight including guidance from staff and volunteers as well as a healthy snack for students who finish their work. The Center also works with students during the summer months with free, one-to-one tutoring to help prevent the summer slide.
Pipelines and Pathways to Success Collaborative
Lancaster-Lebanon Literacy Council
Collaborative Partners: IU13, PROBE, Support Connections of Lebanon County
This collaboration focuses on members of our community who are struggling with self-sufficiency through a variety of services offered to support, empower, and create opportunities for them based upon their own unique situations. Services include family literacy for those with children under four; financial literacy; job networking/placement; career awareness, exploration and development; digital literacy; adult education services; parent education; and more.
Questions about our family stability grants? Contact Brooke Smith, CEO. 
---
2020-2021 Campaign Incentive Prizes and Award Winners
On May 27, we welcomed about 60 attendees to our 2020-21 Campaign Celebration. It was a wonderful evening of in-person conversations, and a short program to congratulate our incentive and award winners, and thank all of our donors and sponsors for their support of the work we are doing in Lebanon County. Click here to watch the program.
Incentive Prize Winners
Weber grill donated by Martin Appliance: Rich Carter, Northwest Savings Bank
1-year family pass to the Lebanon Valley YMCA: Sandra Carl
52 coupons good for one (1) pizza each from Domino's Pizza: DeeAnn Master-Goodman, GAF
Taste of Lebanon prize provided by the United Way Board of Directors including almost $1000 worth of local gift cards: Bryan Snyder, PRL
3-day stay at a condo in North Ocean City, MD, provided by David and Kristine Warner: Chris Wealand, Butler BlueScope
$2,500 cash, sponsored by Fulton Bank: Peter Kerekgyarto, Beers & Hoffman 
Grand prize, the 2021 Chevrolet from Klick Lewis, sponsored by Ebersole Hyundai; Klick Lewis; and Ladd Hanford Auto Group: John Sando, Riviana Foods
Award Winners
Community Commitment Award: WellSpan Health
This award goes to a corporate partner that has gone above and beyond to help build stronger communities in our county. The WellSpan leadership team were outstanding campaign chairs for our campaign, all while saving lives throughout Lebanon County and beyond through a global pandemic. 
Campaign Innovation Award: Henise Tire Service
This award goes to an organization who continuously comes up with creative ways to engage their employees in the work United Way does in an effort to help raise more funds through their workplace campaigns. Henise Tire Service implementing a team approach to their campaign this year by creating teams in their workplace for some friendly competition for prizes, including a paid day off. 
Employee Giving Award: Colortech 
This award goes to an organization who promotes philanthropy to their employees by example. Even during a pandemic that deeply affected small businesses, Colortech still held a successful campaign and has been a constant example to all in our communities on supporting each other. 
Award of Excellence: The Hershey Company
This award is presented to a company that exemplifies excellence in workplace engagement, employee participation and overall employee giving. Additionally, Hershey has been a long-time supporter of United Way programs and making a positive impact in the places we call home. 
Robert P. Hoffman Volunteer Excellence Award: Jamie Cecil and Kevin Keith
This award is presented to individuals who stand out for their efforts in supporting United Way throughout the campaign to help improve lives throughout our communities. 

Jamie is the chair of United Way's Development Committee. She has stepped up during a time when fundraising became more challenging than ever to identify opportunities and help us to continue to engage with our current donors while cultivating new champions in our community.  
Kevin serves on several of United Way's committees, is vice president of our Board of Directors, and chairs the Strategic Planning committee. He has certainly contributed more time than any other board member over the past year, and we are very grateful for his time and expertise.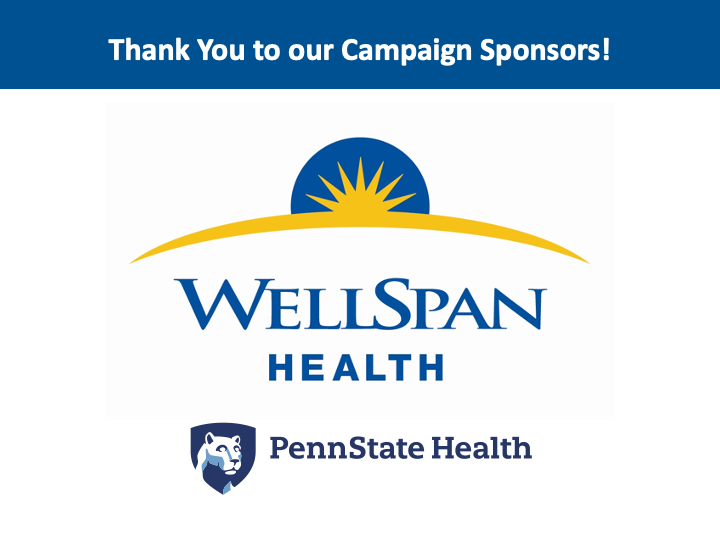 ---
NEW: Leonard Washington Community Service Award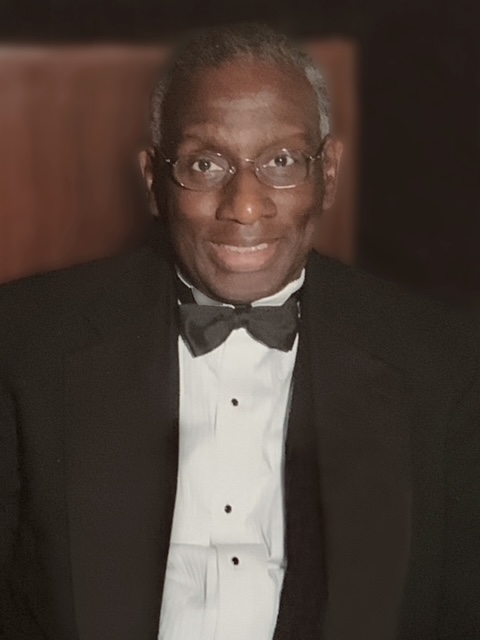 In 2020, we lost long-time supporter and past board member of United Way, Leonard Washington. Leonard was a kind and compassionate man, a champion for those in need.  
It is so important we recognize individuals who stand out in our community.  We were incredibly fortunate to have Leonard's support both as a board member and donor for many years.  To recognize his life well lived, his steadfast dedication to our community and his  dedication to our organization, United Way will be awarding the Leonard Washington Community Service Award annually to a deserving member of the Lebanon County community. Each year, this award will be open for nomination in summer and will be presented at our Kick Off event in August. 
Nominations for the award can be submitted on behalf of any Lebanon County resident beginning July 6, 2021. More info coming soon. 
---
Questions or comments about our newsletter? Contact Flame Vo, Director of Marketing & Communications.