Things are Heating Up at United Way Thanks to the Francis J. Dixon Foundation!
After announcing our annual campaign last month, we are proud to have been chosen as the recipient of $50,000 from the Francis J. Dixon Foundation.
For decades, the Francis J. Dixon Foundation has been generously supporting local nonprofits that are committed to education, health care and community service in Lebanon County.
The Dixon Foundation's contribution has helped us reach our first campaign milestone! We are so grateful for their continued support to help improve lives in our community now, and for generations to come.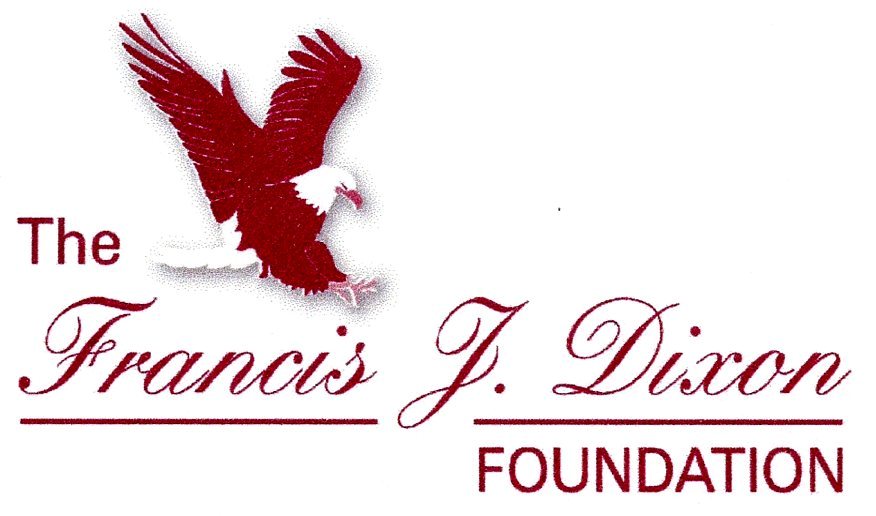 ---
Where are Our Hand Raisers and Our Game Changers?
YOU can make a real difference in the lives of so many families and individuals throughout our communities. Now more than ever, our neighbors are struggling and need our help. Your gift to United Way of Lebanon County makes a real impact locally now and for our future generations by:
Connecting families to community resources and programs to help them improve their economic self-dependence. 
Removing barriers to learning for our most vulnerable children because education is the path to self-dependence. 
Giving all of Lebanon County children a strong start in life.
We hope you will join us and LIVE UNITED. UNITED for our children, our families & our future.
Donate today for a chance to win a $100 gift card!

Check out our 2021-22 campaign video to learn more about how we're making a difference!
---
Congratulations, Cornell Wilson, Leonard Washington Inaugural Award Recipient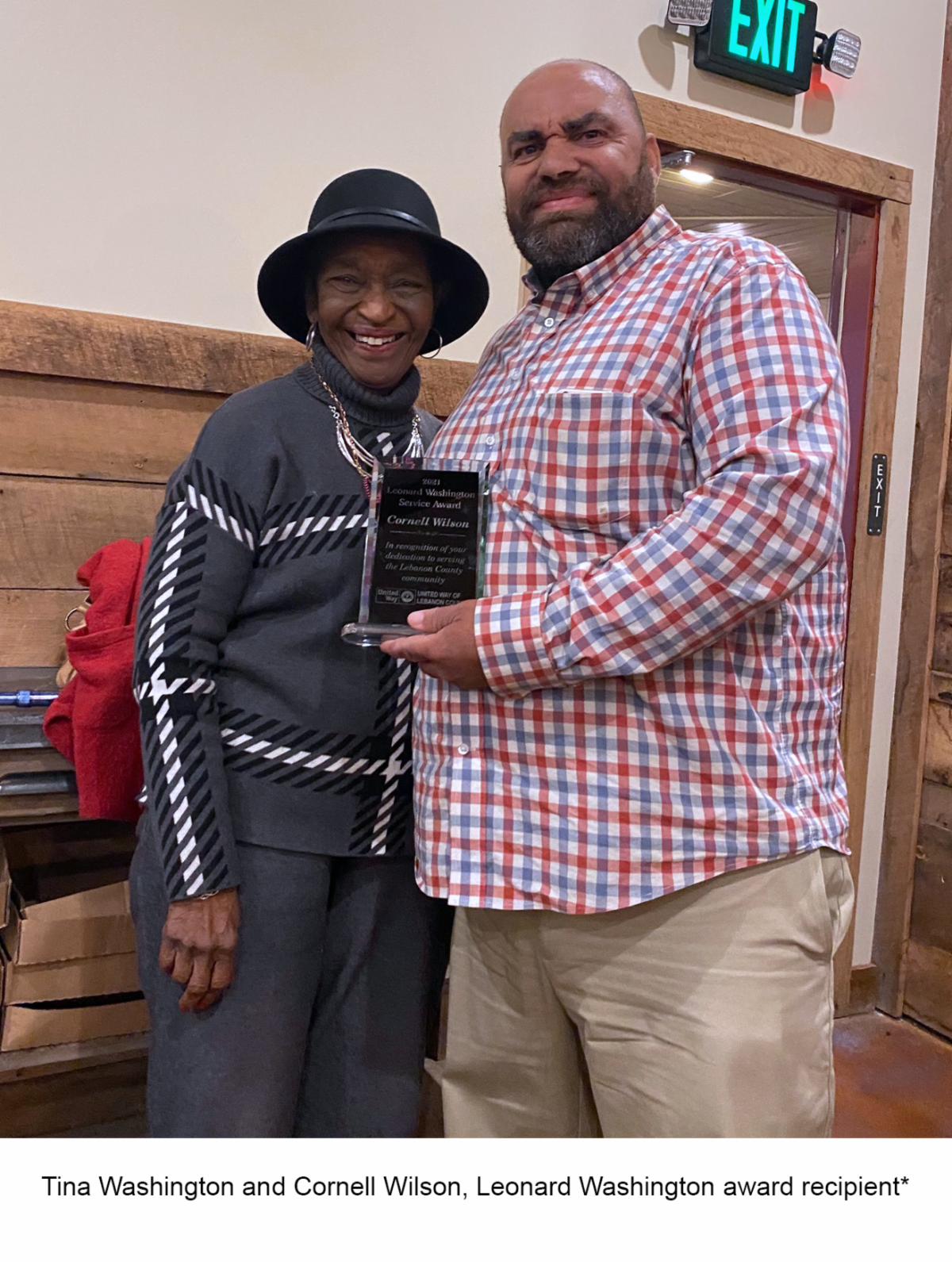 Last month, we formally kicked off our annual community fundraising campaign.
Awarded at the event for his dedication to service, Cornell Wilson, co-founder of Making a Difference of Lebanon, PA, was presented with our inaugural Leonard Washington award. Selected out of 13 applicants, Cornell exemplifies dedication and service to his community as Leonard Washington had throughout his life. With gratitude, we acknowledge Leonard's wife, Tina Washington, and their family for reviewing and selecting the finalists.
Congratulations, Cornell! Thank you for all that you do for our community. Click here for pictures from the event.
*Photo credit: Cornell Wilson
---
Protect What Matters Most, Now and Always
This week is National Estate Planning Awareness Week. A planned gift is a powerful way to make a lasting impact and legacy.
United Way has teamed up with FreeWill to make sure everyone in our community has access to a FREE will planning tool. Now, it's easy to ensure that your family and our community thrive for generations to come.
Through our partnership with FreeWill, supporters have the opportunity to write their legally valid wills online for free and name "United Way of Lebanon County" as a beneficiary. In less than 20 minutes, you will have a will that is valid in all 50 states.
With so much continued uncertainty, our collaborative work, programs and advocacy, to improve family stability throughout Lebanon County, are of vital importance.
We hope you will consider including United Way of Lebanon County in your will, trust, or beneficiary designations. Your financial, tax, or legal professional can help you decide which options best suit your individual situation and achieve your unique goals.
---
Upcoming Events
Trunk or Treat

October 26 | 6:00-7:30pm | Lebanon Valley Family YMCA

Bring out your kids (12 and under) to the YMCA next week to trick or treat at 40 decorated trunks, including United Way! Hosted by Making a Difference of Lebanon, PA and the Lebanon Valley Family YMCA.

COVID Vaccines will be available through Family First Health.

 

Lebanon Gives Meet & Greet

November 30 | 5:00-7:00pm | LaughLounge, Lebanon

#GivingTuesday is an annual day of giving, as well as a great opportunity to support United Way of Lebanon County!

Join us along with 20+ participating Lebanon County nonprofits to wrap up #GivingTuesday. Pop in to find out about the great work being done in our local communities on this one-day giving event!
---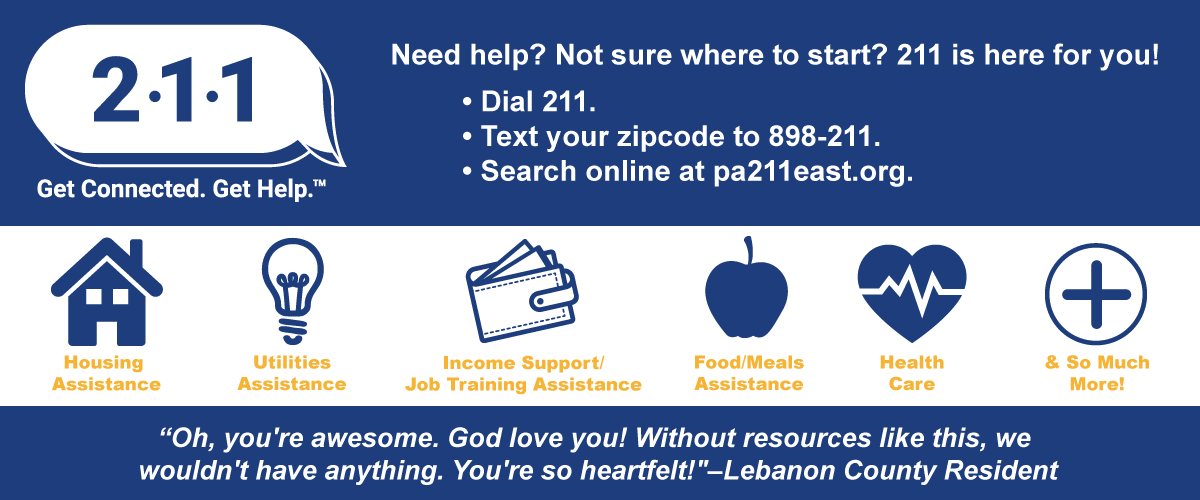 ---
Questions or comments about this newsletter? Contact Flame Vo, Director of Marketing & Communications.