Keeping Our Children Safe
Check out local resources and educational opportunities
United Way of Lebanon County is participating in a collaboration of local organizations and community members working together to share resources, educational opportunities, and ways we can all help to keep our children safe from abuse. Learn how you can help!
---
Volunteer Opportunity 
Help us with the pinwheel project

Several child-serving organizations in Lebanon County are working on a county-wide awareness project for Child Abuse Prevention Month in April. We are seeking volunteers to assist with placing Pinwheel Gardens in 4 locations in the county - Lebanon County Courthouse, Annville Free Library, Palmyra Borough (location TBD), and Myerstown Borough (location TBD). We will place 1,329 pinwheels in these four gardens in recognition of the 1,329 cases of child abuse and neglect investigated in Lebanon County in 2020. Gardens will be placed in the evening on March 31, or in the morning on April 1. 

---
Building Resilience 
in children birth to age 7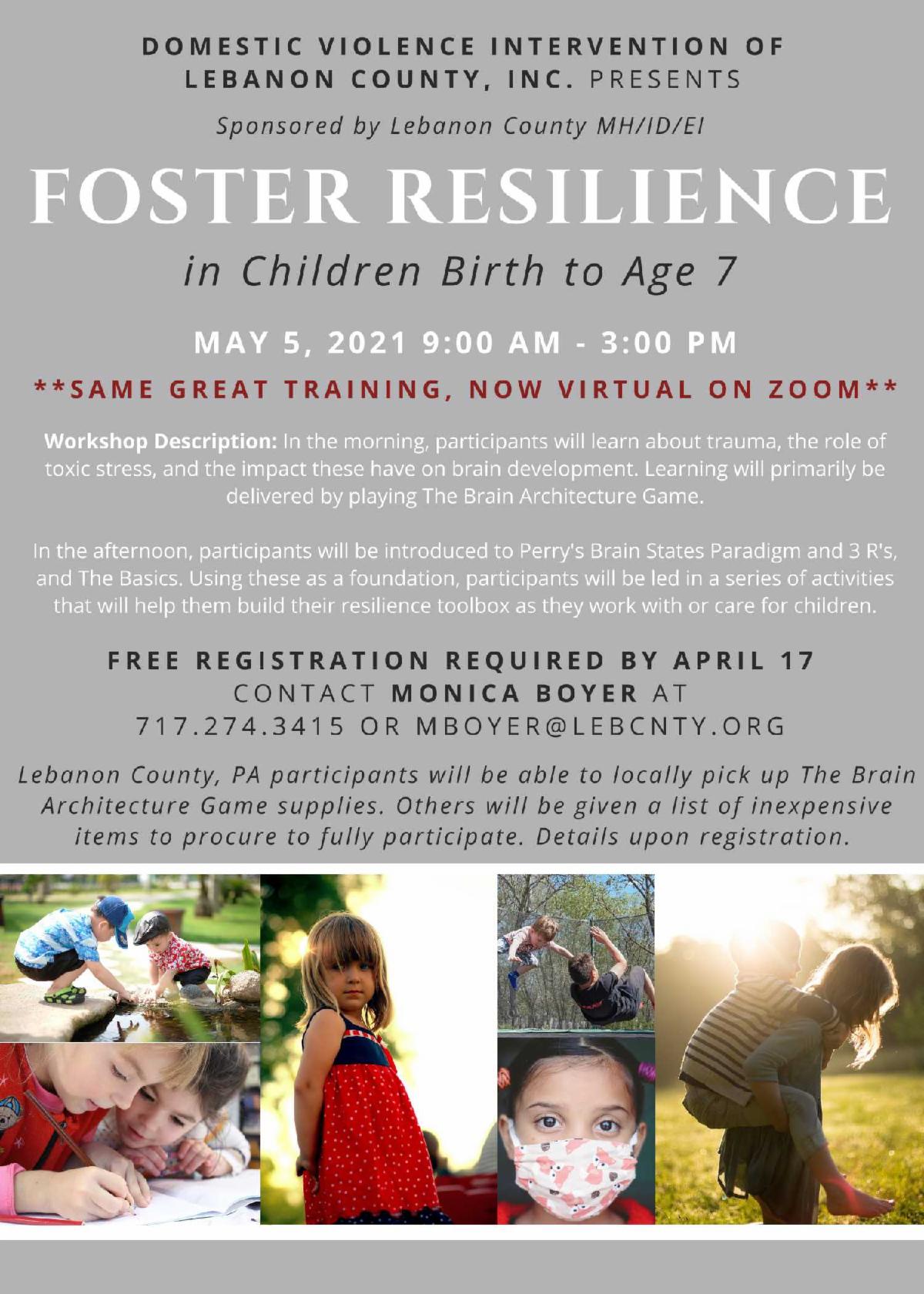 ---
Child Abuse Prevention
FAQ's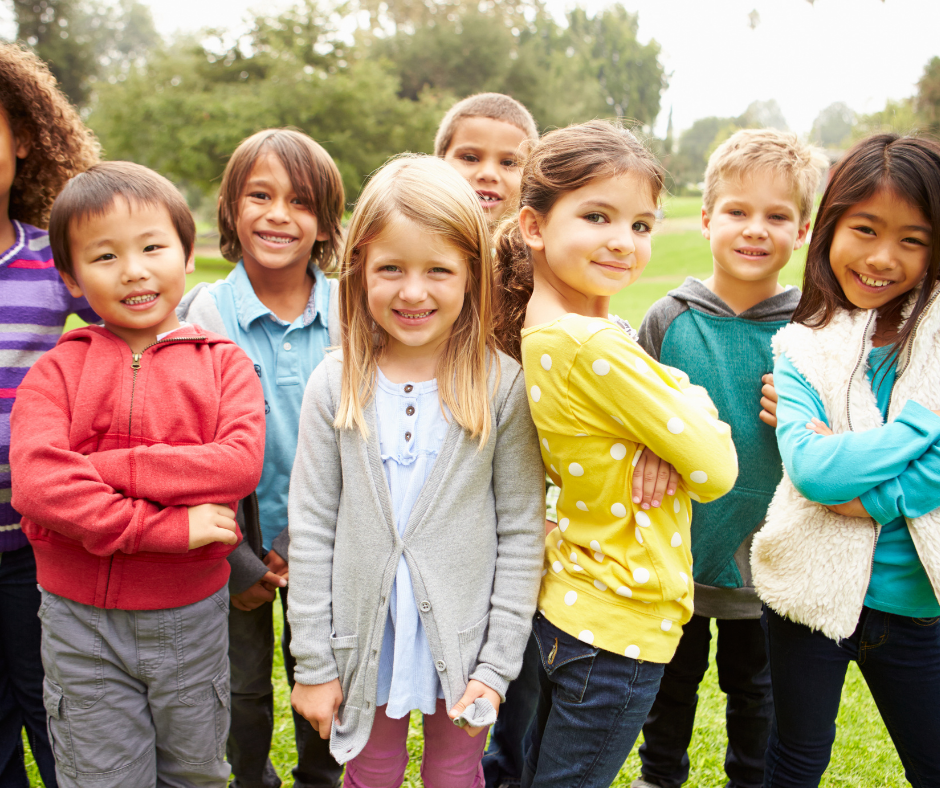 The topic of child abuse often evokes many questions. Please reference the frequently asked questions document to provide information and clarity on common questions community members often have in regards to this topic.

---
United Way Community Connections
Tune in to our upcoming Facebook livestreams.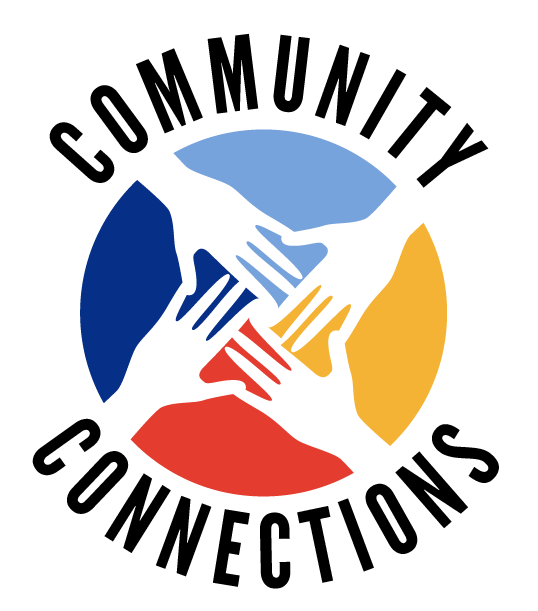 We will be hosting facebook livestream events through our Community Connection series. Tune in to hear from local professionals to learn more about our local Children's Resource Center, the role of Lebanon County Children and Youth, and the long-term health effects of abuse on children. View United Way of Lebanon County Facebook page for the live conversations on the following dates:
March 19th at noon
April 9th at noon
April 16th at noon
View the first session in this series, "Child Abuse 101" here. We had a conversation with our colleagues from the Sexual Assault Resource and Counseling Center (SARCC) last week to discuss how to identify child abuse, what to do, and more.
---
Reporting Child Abuse
Learn the steps to take


Every adult has the power to protect and support local children. Whether you are a mandated reported or a community member at large, learn how you can play a role in reporting suspected child abuse.
Do you suspect child abuse? Report to ChildLine at 1-800-932-0313
---
Together We Can Make a Difference
You can get more information and get more involved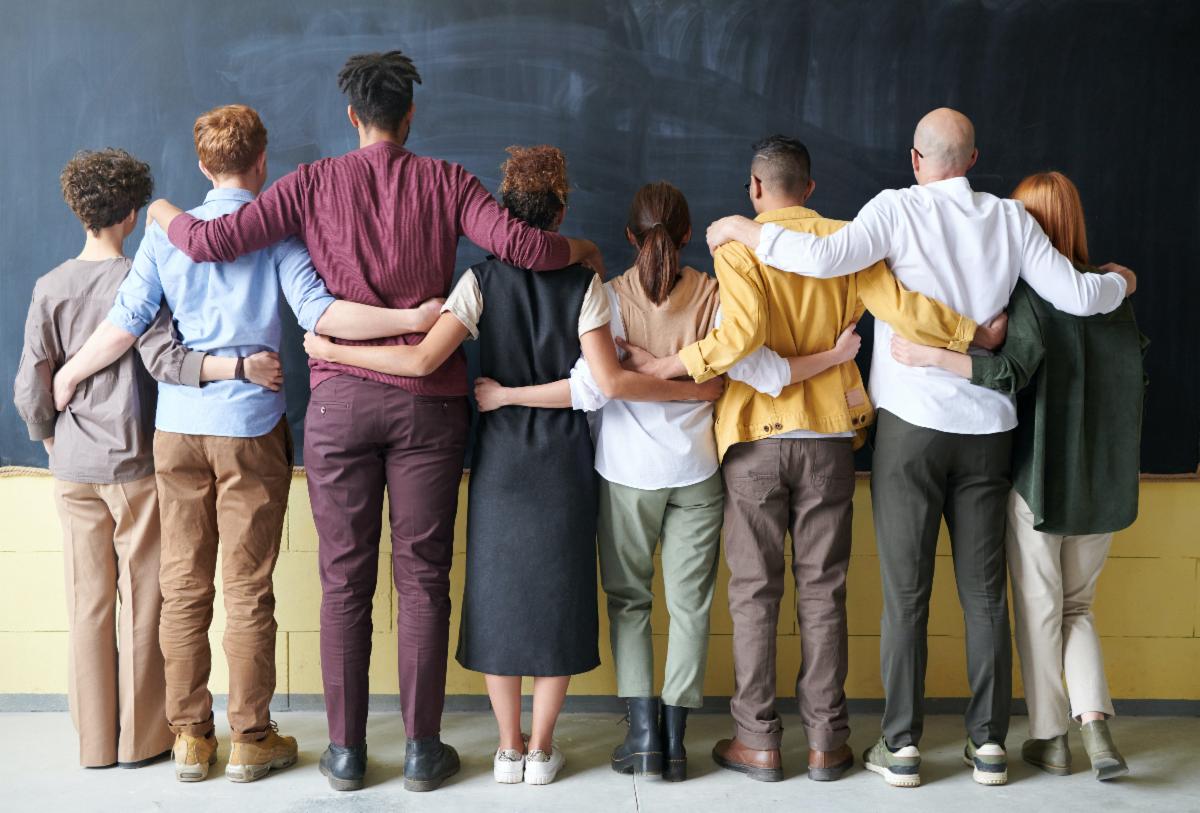 ---
Free Trauma Therapy
Support to Begin Healing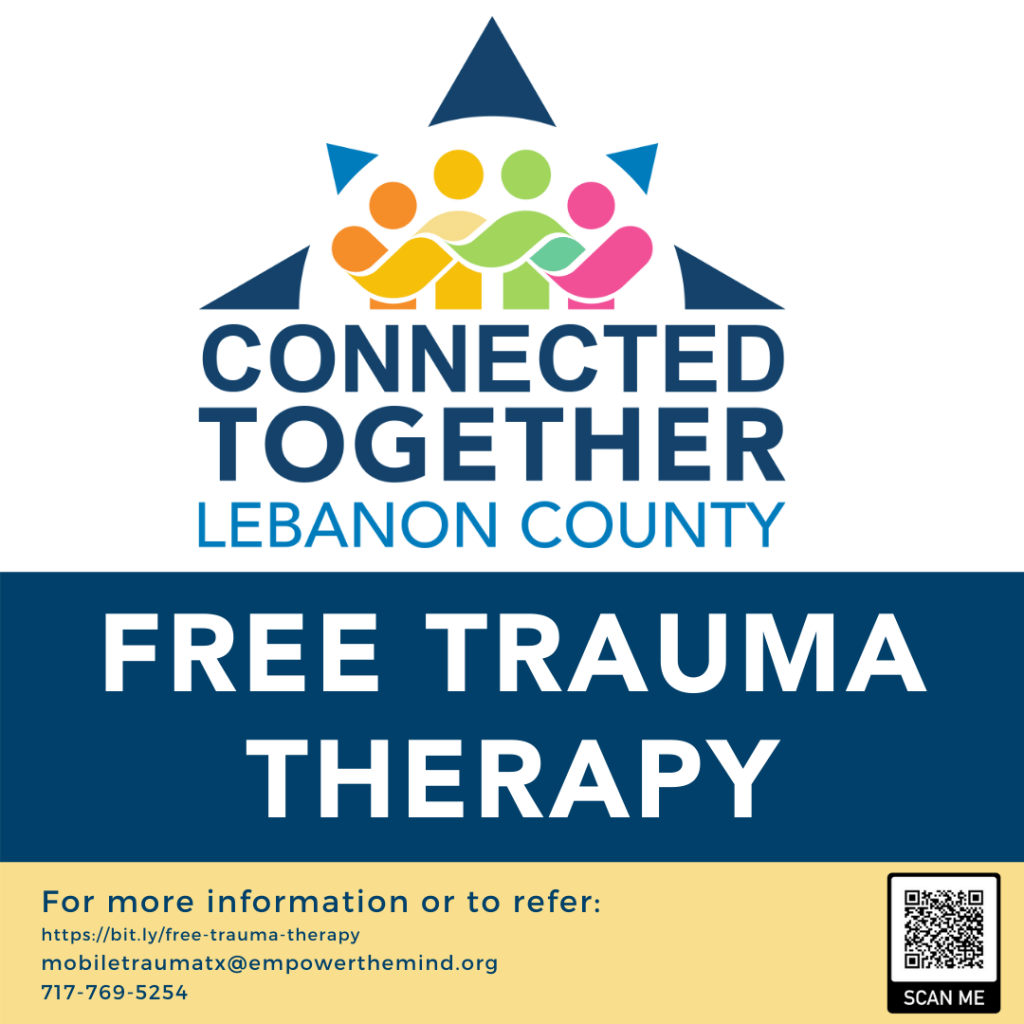 We are pleased to announce the availability of completely free, no-strings-attached, Mobile Trauma Therapy to county residents. Mobile Trauma Therapy makes accessing needed service far easier because it allows the therapist and client to meet at a safe location most convenient to the client. That could be at a doctor's office, school, library, or other venue providing adequate privacy.
No insurance or payment is required. No previous evaluation is needed.

---
Give our Youngest Community Members a Strong Start in Life 
Support, practice, and share...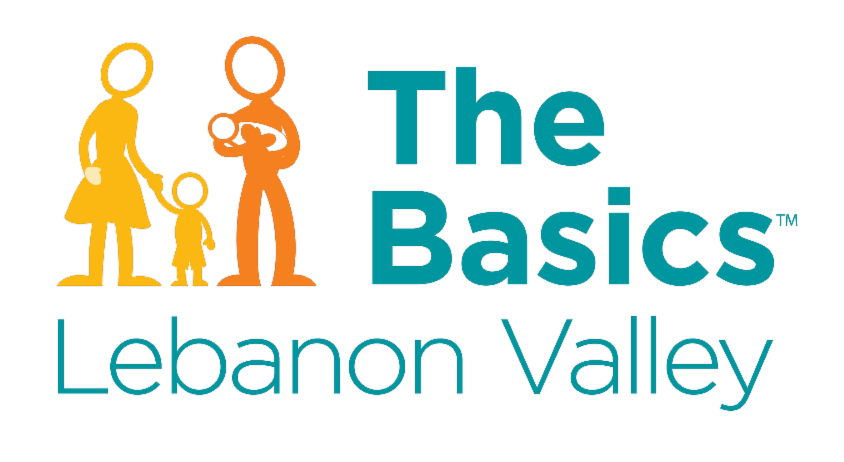 The Basics Principles are five science-based caregiving tenets of early childhood brain development, distilled from scientific literature with help from a national advisory committee of child development experts. The principles are:
Maximize love, manage stress;
Talk, sing, and point;
Count, group, and compare;
Explore through movement and play; and
Read and discuss stories.
Watch The Basics overview video here.

---
Need Access to Local Resources?
Dial 211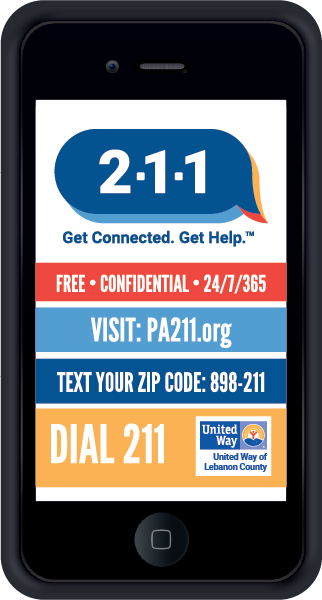 211 is a local United Way program, free of charge to all community members. You can get connected to a live resource specialist by dialing 211 or texting your zipcode to 898211. If you are seeking information on any type of social service resources, 211 is a great tool to learn what programs are available.
---
In Other News.... 
---
Community Schools Connections
This is a new regular section in our newsletter about the important work our Community Schools are doing for local students. 
Lebanon Community Schools Target Attendance to Improve Academic Success
When the pandemic closed schools in the spring of 2020, it was clear that there would be new complications to addressing attendance issues. Students and teaching staff had to quickly pivot to online learning, and parents' internet literacy was a major barrier to students' learning. Click here to read more and find out how attendance issues are being addressed at Northwest Elementary School...
---
Sign Up Now for to Join Us on Day of Caring!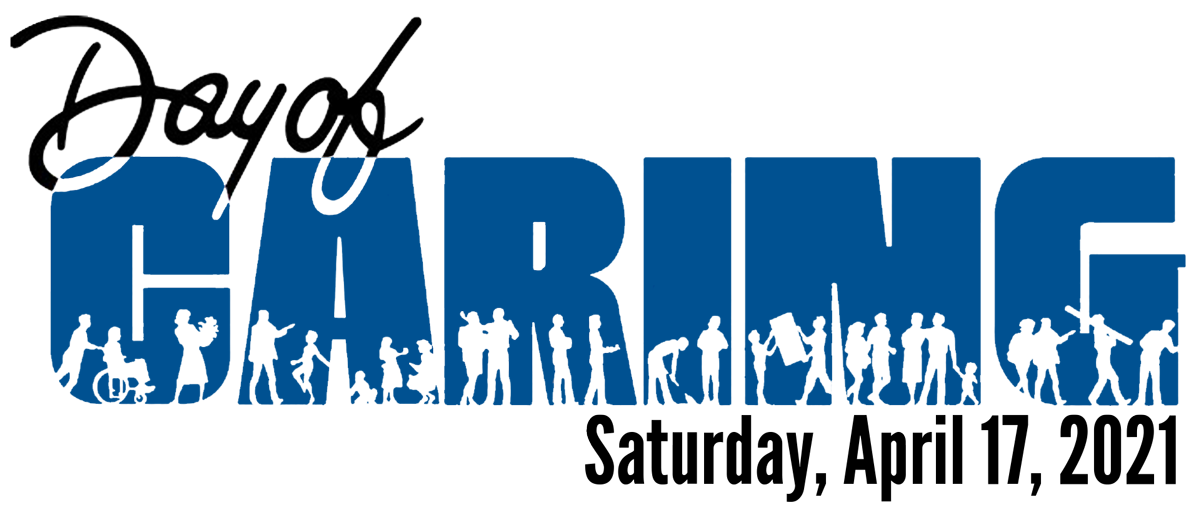 We are so excited to join hundreds of members of our community for the largest volunteer event in the area. We miss our neighbors! This year will look a bit different than past Days of Caring, but we will still be able to work together to make improvements throughout Lebanon County. 
What you need to know: 
Registration is required by March 24 in order to be guaranteed a t-shirt. 
Volunteers will be required to wear a mask when unable to distance yourself 6ft from anyone you do not live with, and wash your hands regularly. United Way will be providing masks and hand sanitizer. 
The Day of Caring breakfast will be a little different this year. Breakfast will be held at the United Way office, outside, where you can grab your shirts and breakfast treats to go! Grab and go breakfast will begin at 7:45am. 
More info coming soon about our drive-through Spring Into Reading Fest and our brand new Neighbors United fundraiser! 

Questions about Day of Caring? Contact Flame Vo.
THANK YOU to our 2021 Day of Caring Presenting Sponsor!