Still in the midst of a global pandemic, many people in our own community are struggling to make ends meet and get on stable financial footing. Whether it's help with rent or utilities, access to healthy food or stable employment, our neighbors reach out to United Way of Lebanon County to find local services that can solve problems, especially in times of crisis.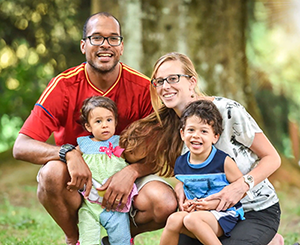 A key part of United Way's COVID-19 response involved growing and powering our 211 network. Many people in trouble didn't know where to turn for help. 211 was the answer. Across Lebanon County, 211 helps people find locally available resources for food, housing, mental health services and many other essential services.
As of October this year, 211 made almost 10% more connections than all of 2020, providing people with much-needed local services, resources and information. United Way of Lebanon County has increased our investment in this critical service to our community by recruiting a call specialist to focus on helping Lebanon County residents.
A gift to United Way powers work like 211. We're committed to helping families and individuals get on solid ground and find a path to stability.
This holiday season, consider giving a year-end, tax-deductible gift that will support those in need now while creating lasting change for families throughout Lebanon County and make our community stronger and more vibrant. Your gift to the United Way will:
Connect local families to community resources. 

Remove barriers to learning for our most vulnerable children.

Create strong starts for all our children.
Join us to LIVE UNITED by making a year-end, tax-deductible gift to United Way of Lebanon County today!